New Top Gear Co-Host Gets Carsick
chirs evans | top gear | January 20, 2016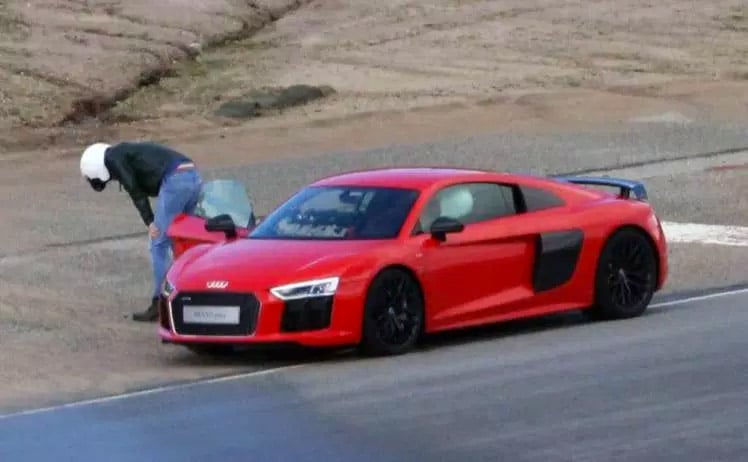 I alternate between hoping the new BBC Top Gear show sucks and flops hard, to wanting it to succeed so there can be two great car shows on TV. From what we have seen so far, the new Top Gear looks to be on its last breath before it even hits the airwaves.
According to these images captured by FameFlyNet, the new co-hosts Chris Evans and Sabine Schmitz were hooning about in an Audi R8 V10 and Evans got carsick. Yes, the host of Top Gear, a car show, got carsick on the track. What could possibly go wrong?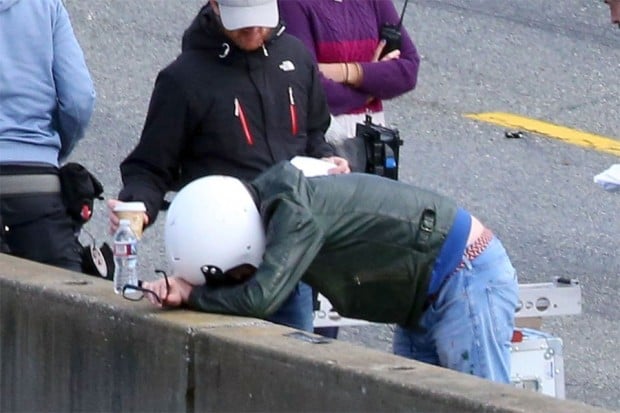 The report of the carsick host comes right along with word that the new Top Gear has been having problems signing stars to come on the show. Did BBC not get that Hammond, May, and Clarkson were the show?