Far Out 1966 Barris Custom SuperVan Heads to Auction
auction | dodge | george barris | van | weird | January 22, 2016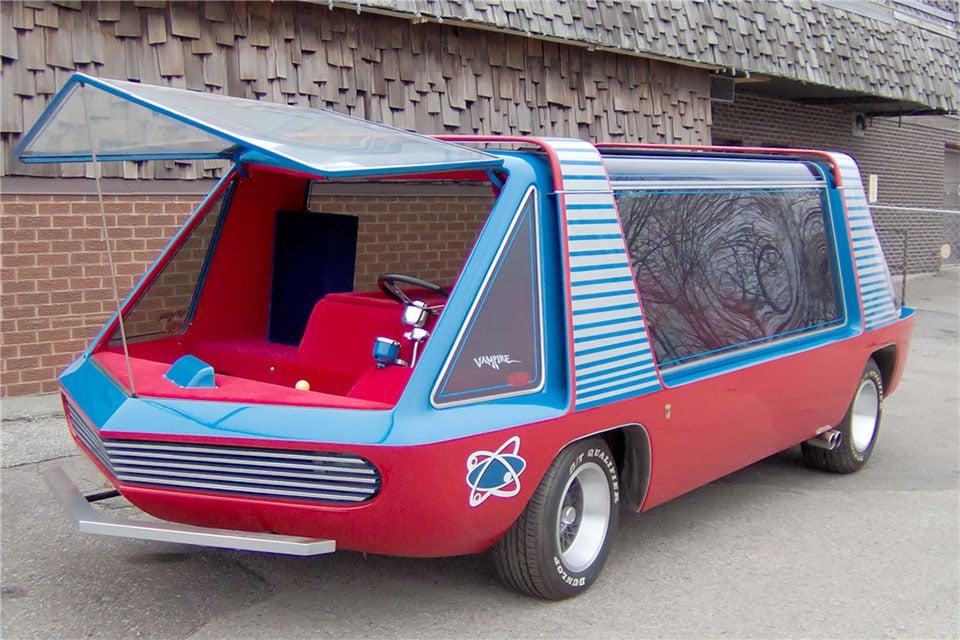 In the '60s and '70s there was a whole custom van movement that resulted in some crazy vehicles cruising the streets. One of the wildest custom vans I have ever seen is this 1966 Dodge Tradesman A-100 Barris Custom SuperVan.
It's got the correct blue and red colors to be super with lots of silver trim. It looks ready for the disco age with a disco ball, lots of red velvet interior, beanbag chairs, and lava lamps inside. It has a 3-speed manual transmission and a 318 V8 engine.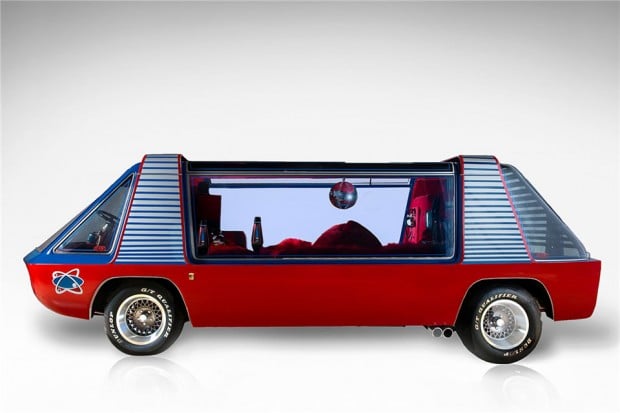 The out of this world van was originally designed by George Barris as The Love Machine, and was later reworked for a movie called SuperVan.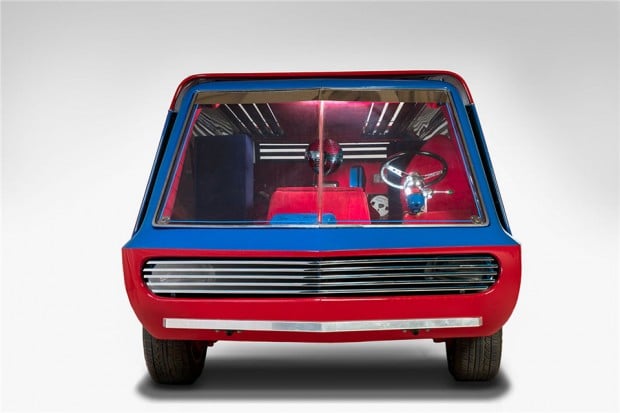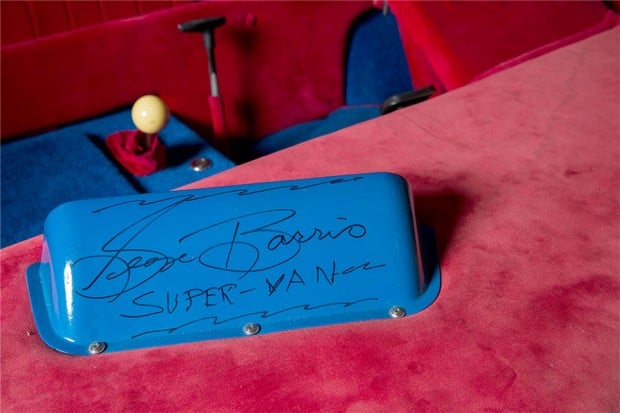 You might also recognize this as the Hill Valley Transit bus from Back to the Future II. It was also used in Sea Quest and a flick from the '70s called Solar Crisis. It will be up for auction at the Scottsdale 2016 Barrett-Jackson auction next week.