Ford's Focus RS "Drift Mode" Can Get Expensive
drift mode | ford | ford focus rs | michelin | tires
I'm pretty excited about the new 2016 Ford Focus RS hot hatchback. It's the first time that an RS badged Focus has made its way legally to U.S. shores, and it's the first time the RS has had all-wheel drive. But if that weren't enough, Ford worked with Ken Block to incorporate a new "Drift Mode" into the car. I'm sure Michelin is pleased!
The "Drift Mode" does exactly that, as demonstrated in the video above. It shoves power to the rear wheels, and uses torque vectoring to disproportionately split power to induce oversteer. It turns anyone into a hoonigan.
The Focus RS is also the least expensive car you can buy today that has Michelin Pilot Sport Cup 2 tires as an option. These super grippy, high performance tires help the Focus RS achieve a 0-60 mph acceleration time of less than 5 seconds, and help the car perform on the track way above its weight class.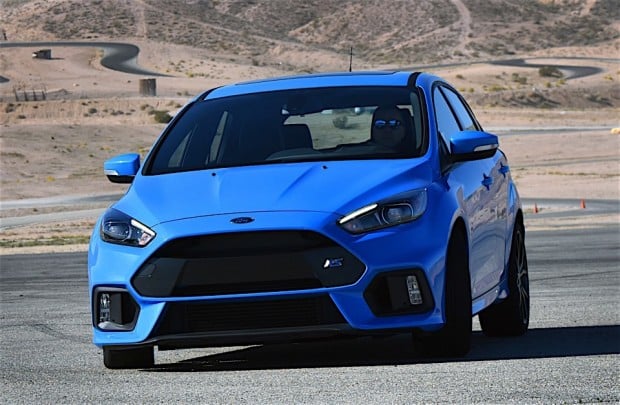 But all of this performance comes at a price. If you decide to get a little "Drift Mode" happy, it's going to end up costing you quite a bit in the tire department.
I reached out to a dealer friend of mine to see how much a set of replacement Michelin Pilot Sport Cup 2 tires were for the Focus RS. Keep in mind, these tires were made a bit special for the Focus, so there's no telling how many independent shops will carry replacements.
Our Quick Lane can get em @chadkirchner; $276/ea for the stock 235/35 R19 Super Sports and $423 for the 235/35 R19 Pilot Cup Sport 2's :)

— Mike theCarGuy (@MiketheCarGuy1) January 25, 2016
Of course, if you can afford a $40,000 Focus, you can probably afford replacement tires. Just remember, if you're going to have fun, make sure you also have a tire budget to support it!