Jeep Wrangler Might Head Back to the Battlefield
hendrick dynamics | jeep | jeep wrangler | military | January 26, 2016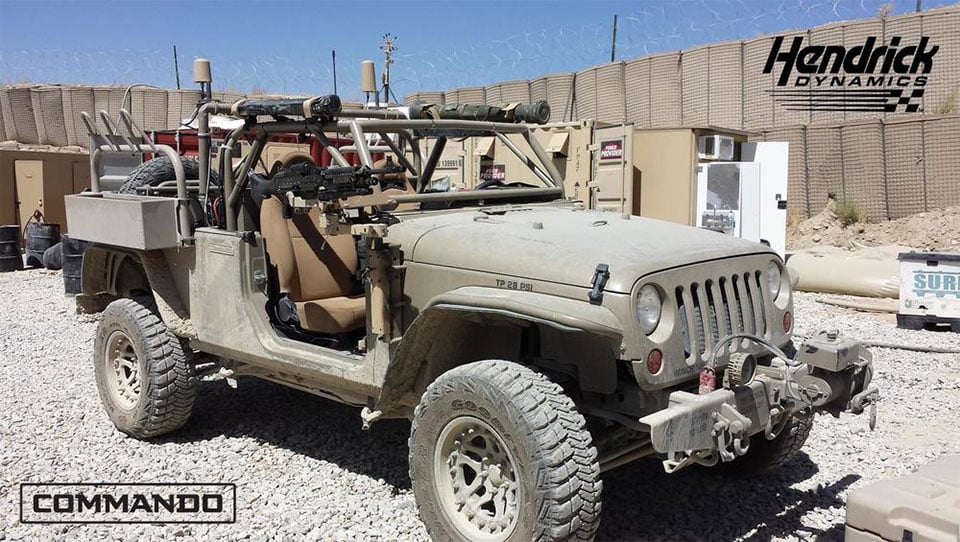 I know many folks who wouldn't think that a Jeep Wrangler is a cheap vehicle. By military standards, the price of a new Wrangler is a bargain compared to the purpose-built low volume custom vehicles used by soldiers in the field. A company called Hendrick Dynamics wants to put the Wrangler back in the field where its ancestor the Willys MB started it all back in 1941.
The company has taken an off-the-shelf Wrangler and customized the vehicle for light-duty military use. It's not an armored vehicle, but it has the skills to mount weapons and we all know that the Wrangler is very capable off-road.
Hendrick Dynamics says that it has built about two dozen prototypes so far, which use diesel fuel like other military vehicles. It appears the vehicles are intended to vie for a contract with a request or proposal that is due by the end of the year. It would be cool to see the Wrangler in use by Special Forces and other military troops.