Tesla Seller Wants $215k for Used Model X
EV | model x | tesla | January 26, 2016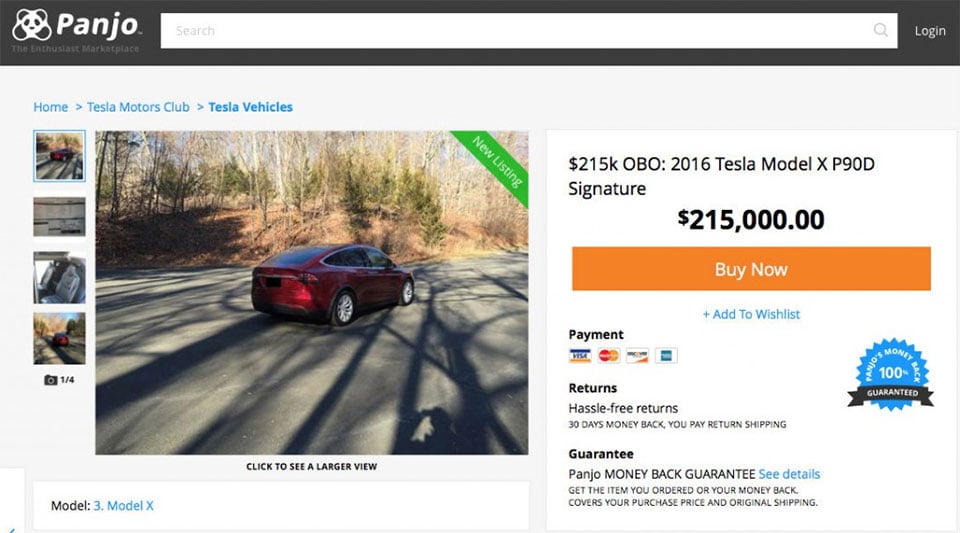 I'm not the guy to fault someone for trying to make a bit of cash on something they own. The American Way says sell something for all you can get after all. This guy is taking that "sell high" mantra to heart and is asking for a massive markup on his barely used Tesla Model X SUV.
The SUV is Signature Red with black nappa leather, black alcantara headliner, the largest battery, and has only 500 miles on the odometer. It's not clear if the car has Ludicrous mode. With all the options on the car, the buyer paid $134,200. He wants lots of extra green on top of that. Yes, this Model X can be yours for $215,000. The buyer says he is selling because he really doesn't need an SUV. Then why did you buy it? To try to flip it, I assume.
He may get his markup too; there is a long waiting list for folks who do actually want Tesla's hotly anticipated electric SUV.