Jaguar F-TYPE SVR Headed to Geneva
jaguar | jaguar f-type | January 27, 2016
---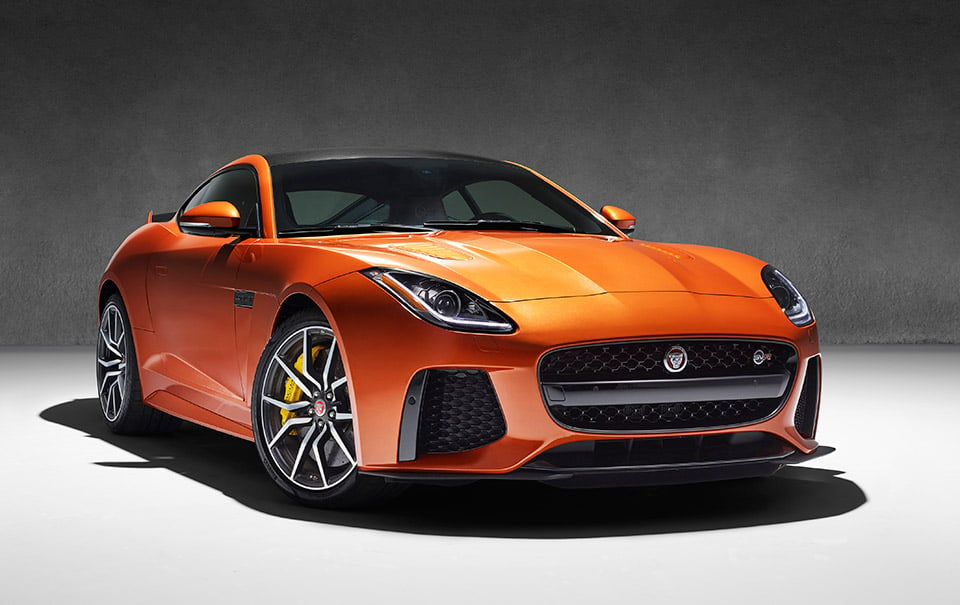 Easily, the coolest car that Jaguar has made in decades is the F-TYPE. There are multiple special versions of the car each faster than the last. Jag has announced that the baddest of all F-TYPEs will make its official debut at the 2016 Geneva Motor Show. That car is the F-TYPE SVR.
This little beast has more power and performance than even the vaunted F-TYPE R and Project 7. Jaguar still hasn't gone official with specifications, but word is the car has better aero, carbon ceramic brakes, and over 560hp on tap. Of particular note are new, larger air intakes up front and a larger wing on back. The only spec we know so far is that the SVR will do a top speed of 200 mph, vs. 186 on other F-TYPE V8 models.
Full specs will come at Geneva, and you can buy your own version this summer when the car hits dealerships around the country. The F-TYPE SVR will be offered in coupe and convertible forms.
Pricing is unannounced at this time, but expect it to be well north of the F-TYPE R's $103k sticker.