Sierra All Terrain X is GMC's Trail Boss
gmc | GMC sierra | sierra all terrain x | trail boss | January 28, 2016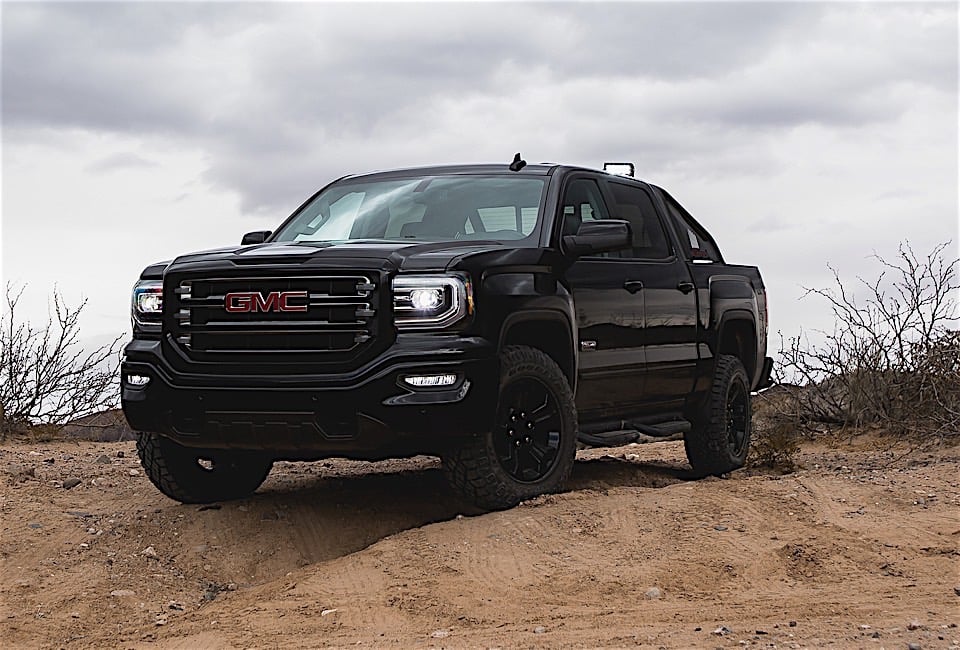 While it's unusual for an automaker to launch a new version or special edition of a vehicle at one of the regional auto shows, General Motors likes to take the opportunity to own those shows. At the Houston Auto Show, going on this week, GMC pulled the covers off the 2016 Sierra All Terrain X. It's a hopped-up, more off-road focused version of the Sierra.
If it looks a little familiar, it should. Some of the design cues, including the roll bar that supports the auxiliary LED lighting comes straight from the Colorado Trail Boss midsize truck. On the full-size Sierra, it takes the All Terrain off-road package and gives it a little bit of a boost.
That boost includes a free-flowing, and better sounding exhaust that increases power by 10 horsepower. It also adds some kickass Goodyear Wrangler DuraTrac MT tires to keep the slippery mud at bay. Some Rancho monotube shocks help keep everything under control.
While the roll bar in the bed looks pretty cool, it's not actually functional in the event of the truck rolling over. Aside from looking cool, its only job is to make sure the LED spotlights stay where they're supposed to. If the roll bar is anything like that on the Trail Boss Colorado, it will be removable if you need to put oversized cargo in the bed.
Since it's based on the Sierra SLT, the All Terrain X has some great luxury features, including a stereo that supports Android Auto and Apple Car Play, and super bright LED headlights to spot deer with plenty of time to stop.
The truck will go on sale later this spring, with pricing to be determined.