Porsche 718 Boxster and Boxster S Pack up to 350 Horses
porsche | porsche 718 | porsche boxster | January 28, 2016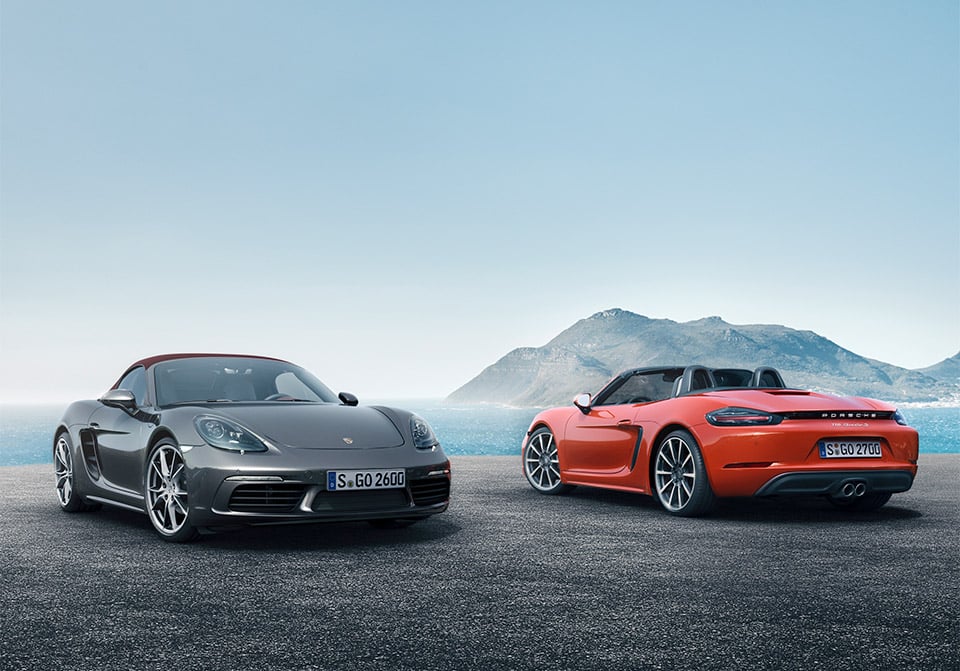 Back in December, I mentioned that the Porsche 718 would be coming back in Boxster and Cayman models. The 718 Boxster has now been officially unveiled along with its new flat-four heart, and it looks damn good too. The 718 may have given up the six-cylinder engine, but the new four-banger makes more power and torque, while offering better fuel economy.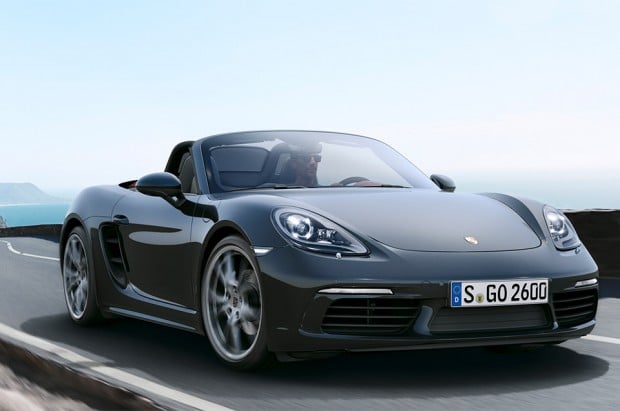 Ditching a couple cylinders for an all around better engine isn't a bad thing. The 718 Boxster makes 300 hp from its 2.0-liter turbo-four. The Boxster S is even hotter using a 2.5-liter flat-four turbo making 350 hp. Despite the loss of cylinders, the new engines produce 35 hp more than the previous engines used in these cars.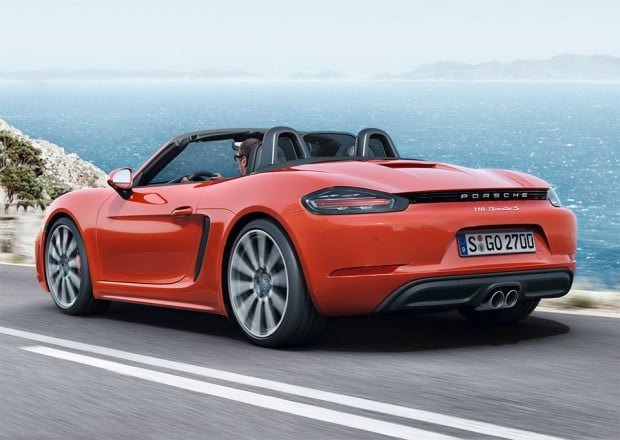 Porsche says they are also 14% more fuel efficient than the predecessors (in the European Driving Cycle.) Aside from the new engine, every body part, save luggage compartment lids, windshield, and the convertible top has been changed.
Porsche also retuned the suspension and brakes compared to the outgoing models. Transmissions include a 6-speed manual or PDK dual clutch automatic.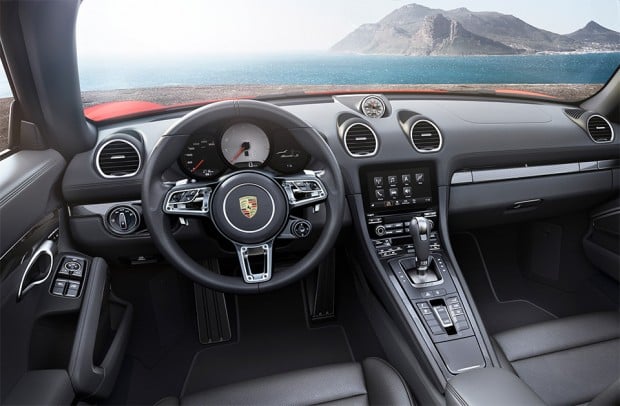 The Boxster and Boxster S will hit dealers in late 2016 starting at $56,000(USD) for the 718 Boxster and $68,400 for the 718 Boxster S.