Opel GT Concept: Where's Windows?
geneva motor show | opel | January 29, 2016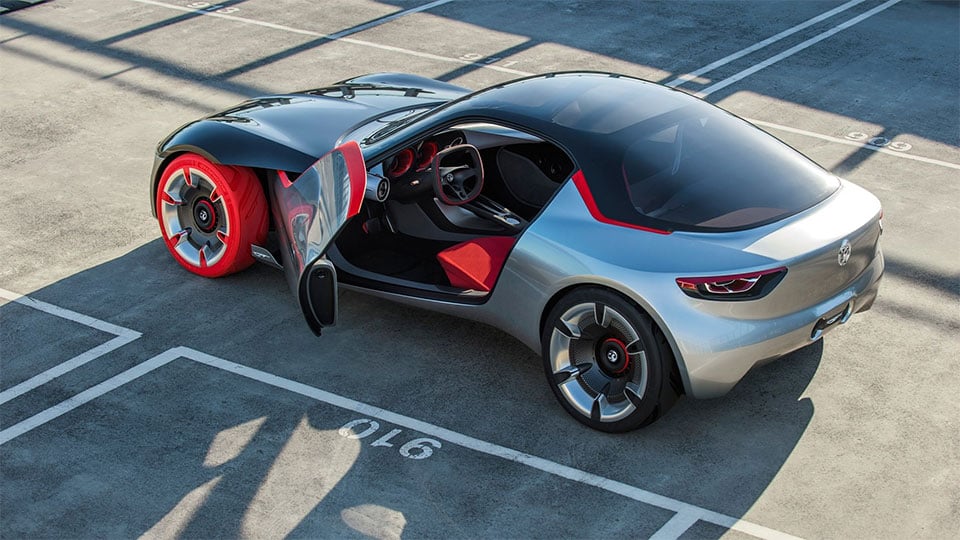 One glance at this car and you know it's a concept. That hidden side window design will certainly not ever make it to the production phase, assuming this concept is ever built at all.
Slated for its in-person debut at the 2016 Geneva Motor Show, the Opel GT concept is powered by a turbo 3-cylinder engine and the little car weighs less than 1000kg (~2200lb). The three-banger turbo puts out 143hp and 151 lb-ft. of torque, which means it might face off well against the Mazda MX-5.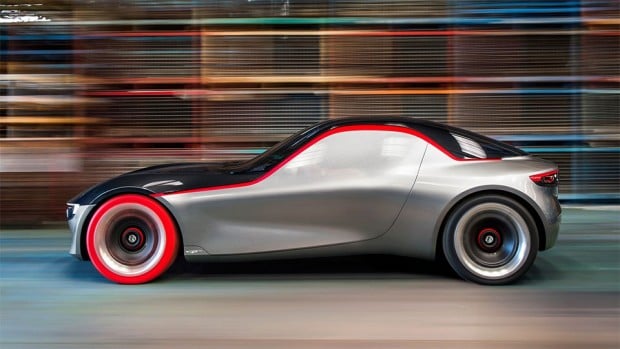 I rather dig the red front tires and red stripes, I'd like to see that bit make production. I wonder if you could do red burnouts if they were on the rear.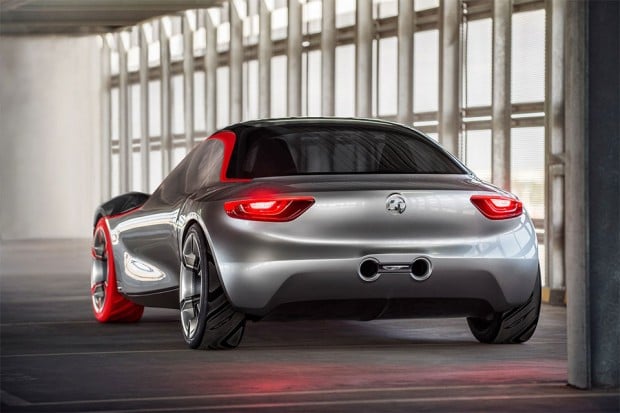 The official unveil will come March 3 and some of the design inspiration for the car came from the 1966 Vauxhall XVR that debuted in Geneva 50 years ago. While it's unlikely to ever see production as shown, the design supposedly points toward a future production vehicle.