Elibriea Concept Car: Bugatti with a Splash of Aventador
Elibriea | qatar | sports car | February 2, 2016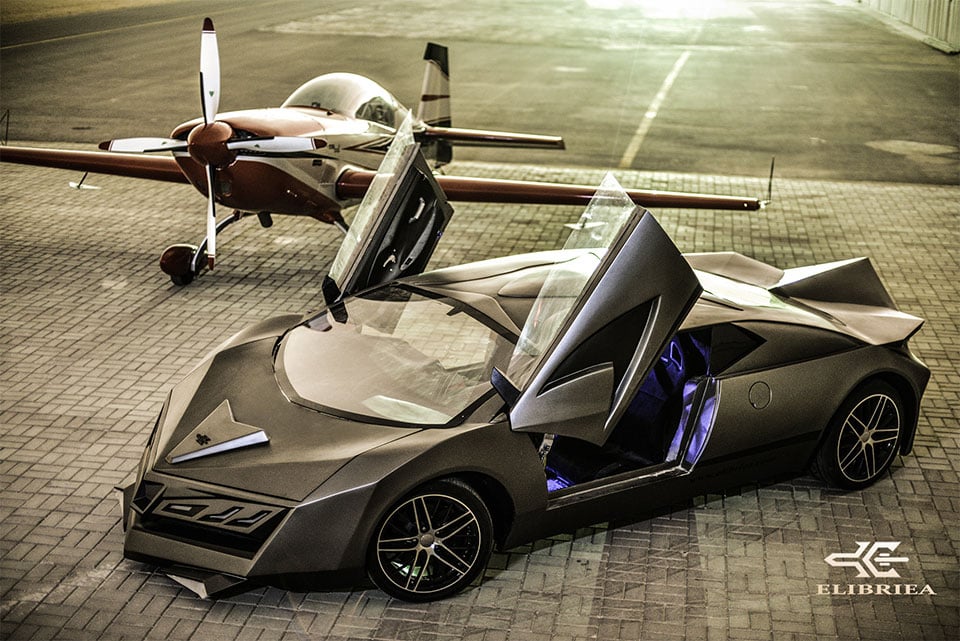 The Elibriea is prototype sports car from the Middle Eastern country of Qatar. The two-door coupe was designed by Abdul Wahab Ziaullah who came up with the idea for the car while studying to be an engineer at Texas A&M at Qatar.
The prototype has a GM engine making 525 bhp. Presumably that is a V8, but it's unclear. The ultimate goal is to make a luxurious sports car with 1000 bhp. Sounds like a tall order, but people probably thought Koeniggsegg was nuts when he started as well.
The prototype isn't ready for the road yet, and isn't for sale. The designer says that the suspension needs adjustment before seeking Ministry of Interior approval. The prototype car is on display at the 2016 Qatar Motor Show.