Ford GT Application Process Wants to Know Your Plans
ford | ford gt | February 2, 2016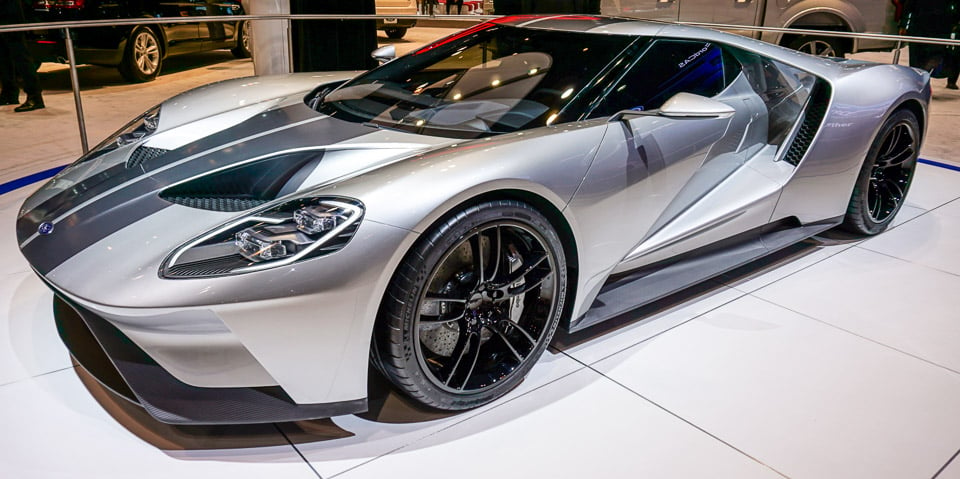 Ferrari is rather infamous for its buyer vetting process for cars, and it looks like Ford may be taking a page from the Italian automaker's book. It turns out that you can't simply plunk down cash to buy the new Ford GT. You have to apply online and be chosen to have the privilege of plunking down your cash.
Reports are indicating that what Ford wants to do is to ensure that the cars go to drivers and enthusiasts, not collectors who want a museum piece. Ford also wants to be sure that the buyers aren't simply looking to purchase, mark up and sell the cars. That all seems reasonable to me. Sadly, I chose the wrong career to afford a Ford GT, but let this be my application anyway:
Dear Ford:
If I had a Ford GT I'd drive the crap out of it. I'd take my kids to school in it, which means multiple trips to and from the house each day, but whatevs. I'd take it to the track where it would be coated in tire grime, rock chips, and the crushed dreams of my competition. I'd autocross it, leaving it coated in the orange smears of my pointy victims. I'd do burnouts, and need a second mortgage to pay for tires. I'd do my best to avoid speeding tickets, then drive the nuts off it at the Texas Mile. I'd make it the most simultaneously abused and loved Ford GT in the world.
What would you do in yours?