2017 Audi RS Q3 performance
audi | audi q3 | audi rs q3 performance | February 8, 2016
Audi has announced that the latest version of the RS Q3 SUV will begin shipping in Q2 2016. The new version is called the Audi RS Q3 performance and it has improved suspension and added power.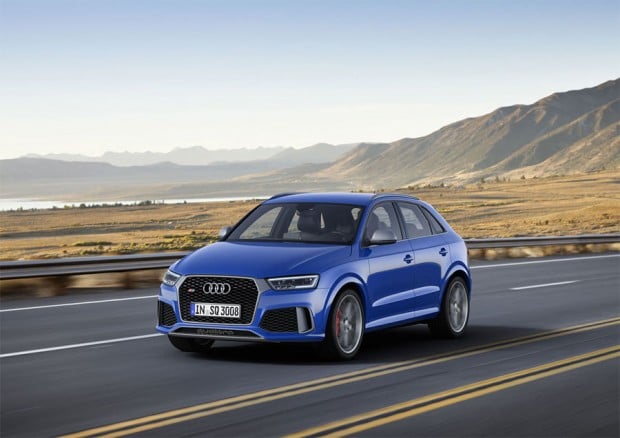 Its 2.5L TFSI 5-cylinder engine makes 367 hp and 343 lb-ft. of torque. That is enough power and torque to push the compact wagon from a standstill to 100km/h (62mph) in 4.4 seconds. Its top speed is 167.8 mph, and even with its performance specs, it still gets 27.4 mpg combined. Along with more power, the performance version gets special wheels, updated suspension, and a lower ride height.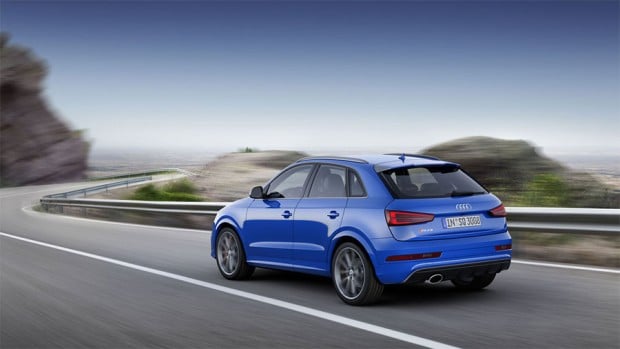 RS Q3 performance buyers will get a 7-speed S Tronic transmission with paddle shifters and double declutching gear changes in dynamic mode. The RS Q3 performance starts at 61,000 euros (~$67,900 USD) and can be ordered now in Europe. No word yet on a US release.