2017 BMW Alpina B7 xDrive
alpina | bmw | bmw alpina b7 xdrive | February 9, 2016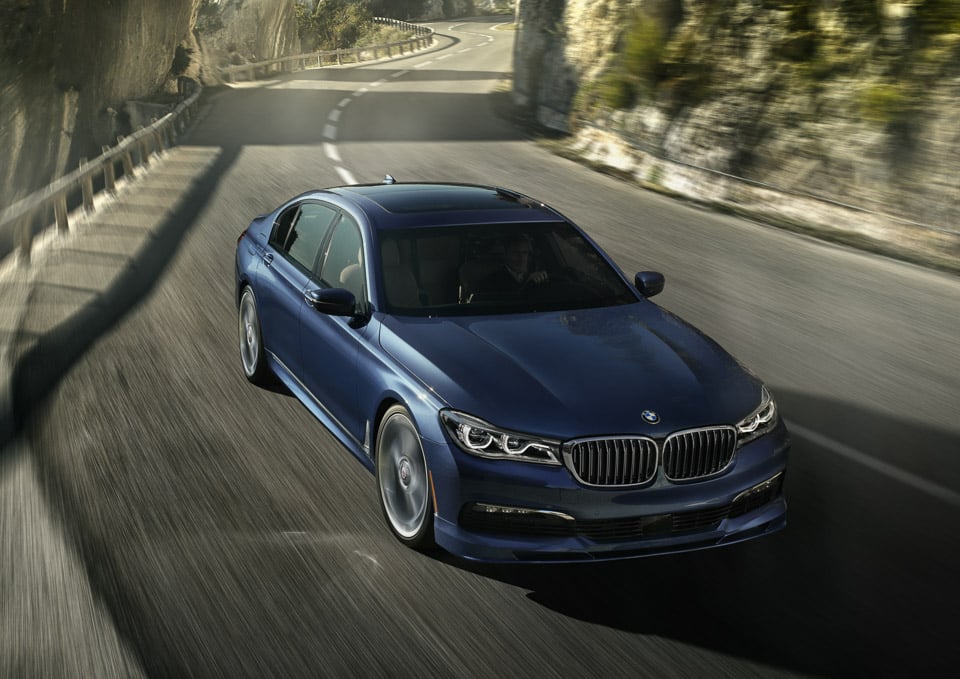 BMW has officially pulled the wraps off its latest performance car in the form of the 2017 BMW Alpina B7. This car takes Bimmer's 4.4-liter twin turbo V8 engine and crams it with special pistons and other components to handle life with 20psi of boost. All that boost results in an engine with more than 600 hp and a massive 590 lb-ft of torque at 3000 rpm.
Power goes to the ground via BMW's xDrive AWD system and an 8-speed sports automatic with Alpina Switch-Tronic tech for better shifting. The result is a 0-60mph time of 3.6 seconds and a top speed of 193 mph.
The car also gets a cool Alpina sports exhaust with sport and comfort modes, Alpina air suspension system, and an Alpina intake. The air suspension adjusts the ride height of the car as speed increases. The driver can also lower the car by up to 1.6-inches on demand. Upgraded brakes are also featured along with other Alpina touches. Pricing for the car isn't announced, but you can assume it won't be cheap.