Car Designer Dreams Up Rad Ferrari Le Mans Prototype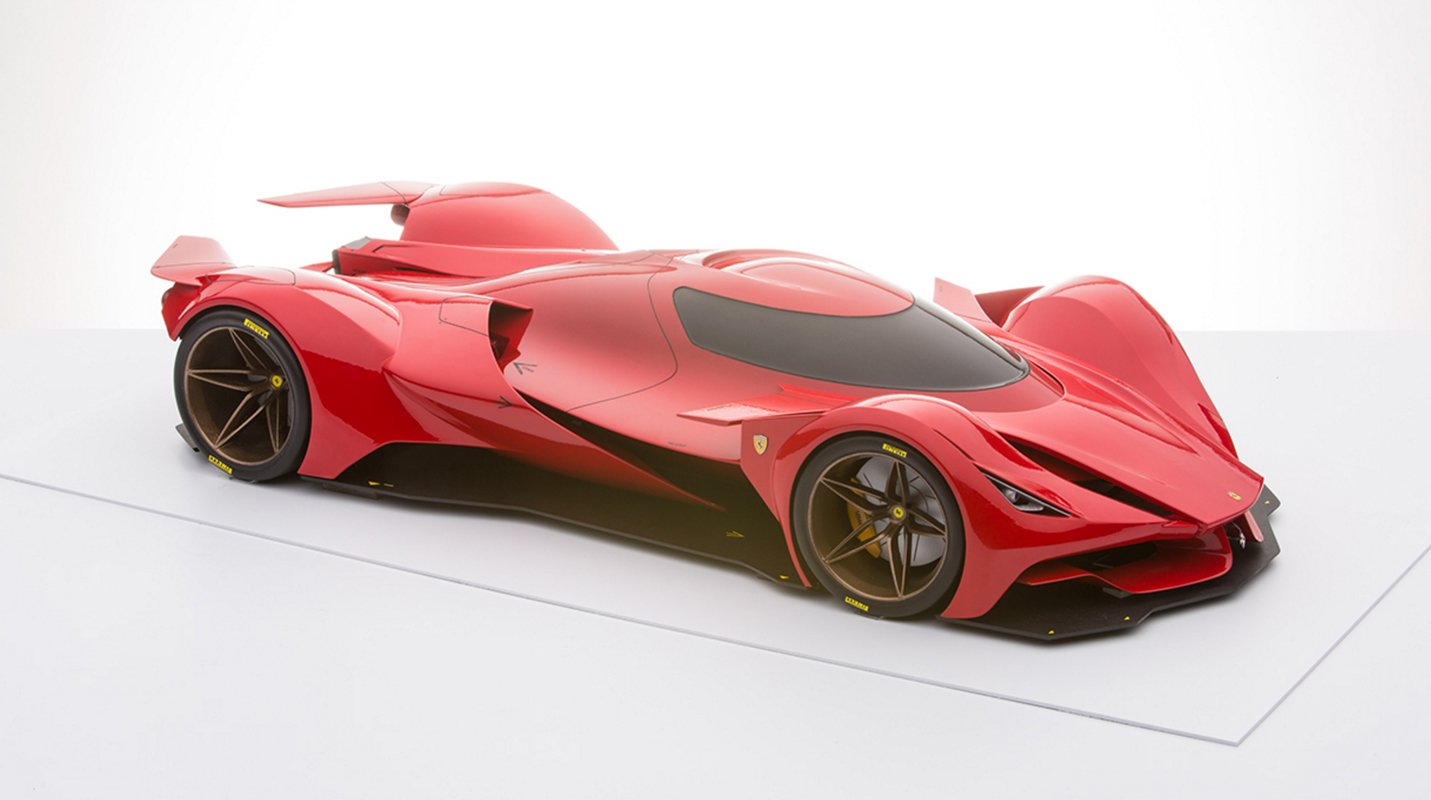 Ferrari hasn't raced at Le Mans since 1965. But that didn't prevent California car designer Marcello Raeli from executing a stunning design for a future Ferrari Le Mans racer. The so-called Ferrari Piero T2 LM draws some of its design cues from the track exclusive hypercar Ferrari FXX K, but takes those hints to the extreme with massive sideskirts, protruding wheel wells, and a tripartite rear diffuser.
Forget about self-driving cars – I hope the future is full of automobiles that resemble Raeli's fever dream.