2017 Ram Power Wagon Gets More Rebellious
chicago auto show | ram | ram power wagon | ram trucks | February 10, 2016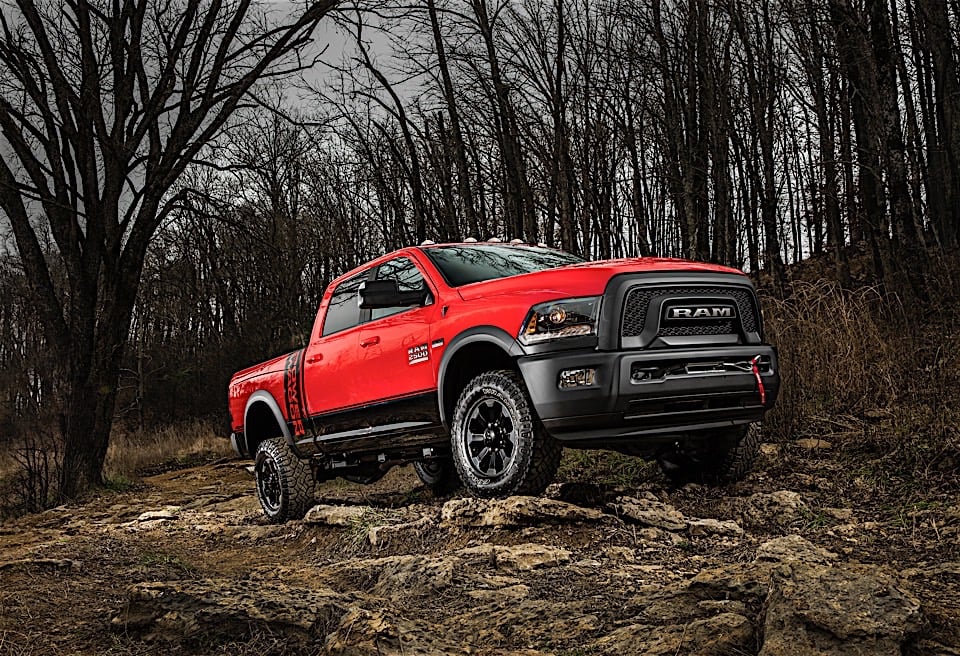 I'm a big fan of big, off-road trucks. Some call them "Bro-dozers," while others call them "Mall Crawlers." Believe it or not, some people actually use their trucks for that they are designed to do, and the Ram 2500 Power Wagon is the king of them all. The only truck to come standard with a factory winch has been updated for 2017, and the mild refresh is more rebellious than ever.
Why? Because the exterior gains all the design cues from the Ram 1500 Rebel, including the black front grille and giant "RAM" lettering on the tailgate. Inside, the treatment is also similar to the Rebel, including the tire tread pattern designed into the seats.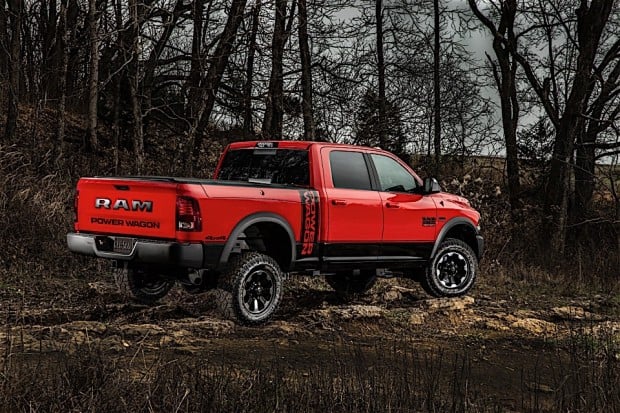 While it took me a minute to appreciate the design of the Rebel, it has grown on me quite a bit. It's hardly a "pretty" truck, but are trucks really supposed to be sleek and svelte like an Italian supercar? No, they're supposed to be brutes. They're supposed to be bar brawlers. If that's the standard to judge a truck, the new Power Wagon definitely hits the mark.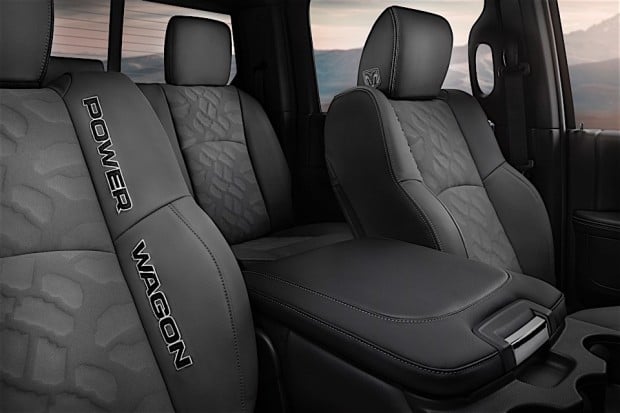 Technically, nothing really changes on the new truck, but that's not telling the whole story. The Power Wagon already has disconnecting sway bars, front and rear locking differentials, and the before-mentioned winch, which made the Power Wagon the most capable off-roader you could buy from the factory. There's not much that really needs changed there.
Be sure to check it out in person at the 2016 Chicago Auto Show, where you'll probably see looking at it in a puddle of drool.