Nissan Winter Warrior Concepts: Tank Tread All the Things
2016 chicago auto show | concept | nissan | snow | suv | February 10, 2016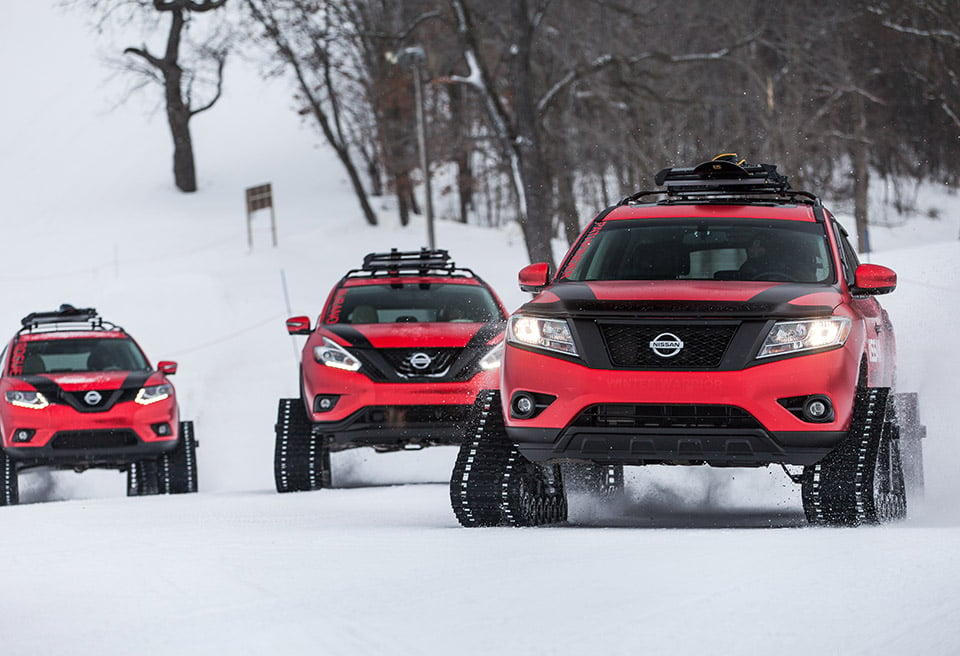 A few weeks back, Nissan pulled the wraps off its Rogue Warrior concept that took the new Rogue and put it on tank treads instead of wheels to get around in snowy conditions. Just in time for the 2016 Chicago Auto Show, Nissan is back with more snow tread concepts that are all very cool.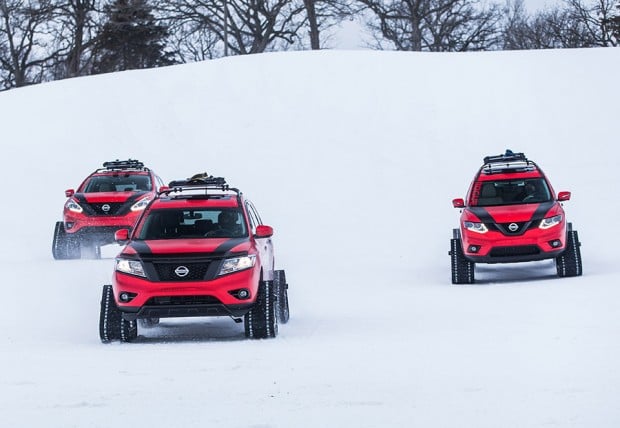 The Winter Warrior trio includes the Murano, Pathfinder, and Rogue all dressed up with outdoor accessories and tank treads instead of wheels. All three vehicles use Dominator Tracks from American Track Truck that are 48-inches long, 30-inches high, and 15-inches wide. All other drive components including transmissions are factory stock. Each of these concepts also has a 9×9-foot hatch tent for camping enthusiasts.
These vehicle might be the best way that people living in the northern parts of the US can get around with record snowfalls this year. Tank treads should be a factory option for all Nissan vehicles.