BMW M2 Gets Gussied up for MotoGP Safety Car Duty
bmw | BMW M2 | motogp | safety car | February 11, 2016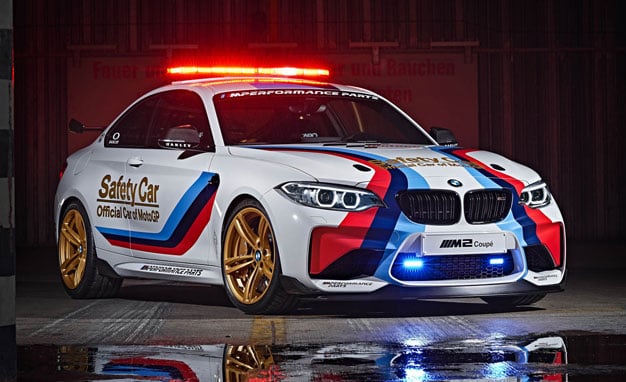 BMW has unveiled a really sexy MotoGP safety car, based on the M2. This is the car that pulls out to keep riders in check as the track is cleaned up after a crash or other issue. The M2 Safety Car is essentially a track car and if you removed the gold safety car stickers, I would drive this thing on the street in full livery.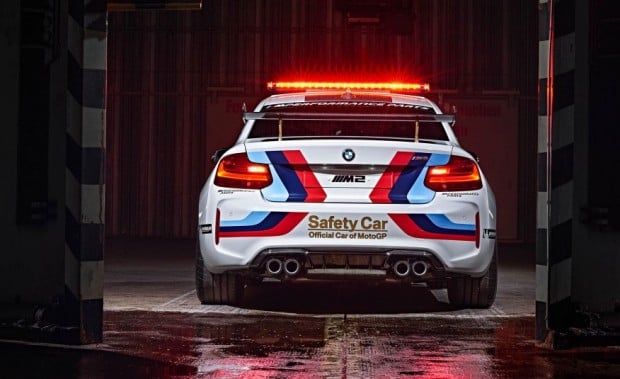 The safety car ditches the rear seats for a roll bar. It has carbon front canards, carbon rear wing, M rocker panel extensions, and M Performance exhaust and intake. The wheels, roll bar, and supports for the rear wing are decked out in a gold color.
Many of the parts on the car come from the M Performance parts catalog. It's not clear how many of the parts will be offered to purchase in the US. I'd like to flog this little car at the track something fierce.