Ford Teases Four New SUVs in Next Four Years
bronco | ford | suv | February 11, 2016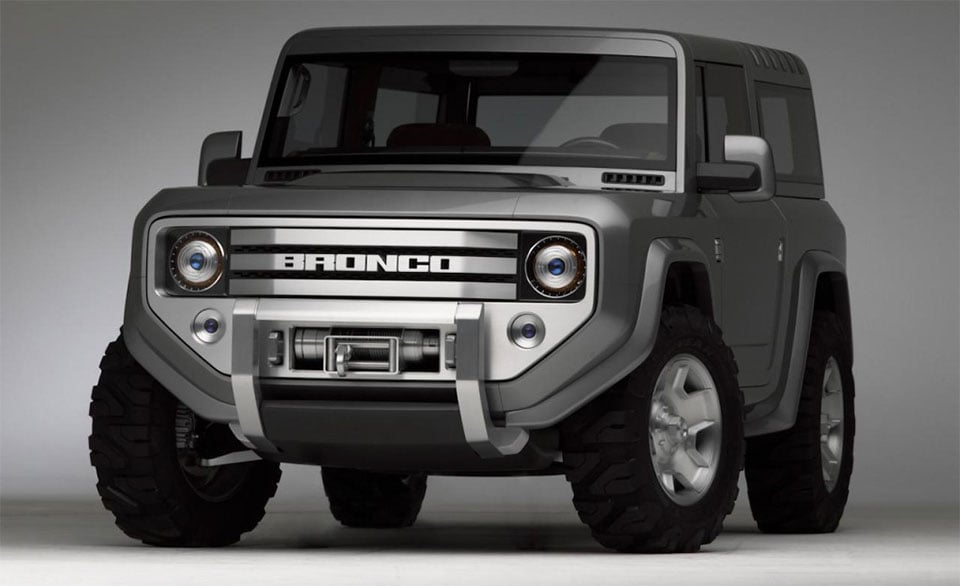 Ford has mastered the art of outing something without actually giving us any information. At the 2016 Chicago Auto Show, the automaker has announced that it will be rolling out four new global SUVs over the next four years, all of which are in SUV segments "in which the company does not currently compete." The press announcement has lots of talk about appealing to boomers and millennials as global demand grows.
That's all fine and good, I'm just sitting over here hoping and praying that one of those four new SUV models is the return of the Bronco. Ford says "four new SUV nameplates" and Bronco wouldn't exactly be a new nameplate, so who knows.
Ford specifically says SUVs, not crossovers. Presumably, that means larger vehicles, possibly truck based. All four of the new models will be offered globally. Here's hoping one of the four is the Bronco and I hope they build the boxy bastard just like the image above.