Sherp ATV Floats and Climbs Obstacles up to 27″ Tall
atv | sherp | truck | February 11, 2016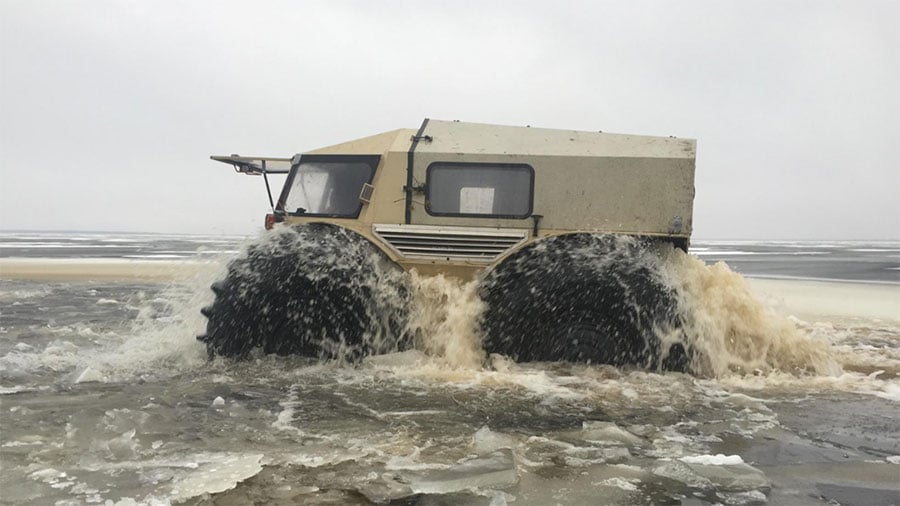 The Russian-built Sherp ATV looks like some sort of truck that would be on a kids cartoon. It has gigantic wheels with self-inflating tires which allow the ATV to crawl over objects up to 70cm (~27″) tall. Those giant wheels can't turn, so the Sherp uses a skid steer system allowing it to completely turn around in its own length.
That means it's sort of like one of those zero turn radius mowers in that respect. Power is provided by a diminutive 44hp Kubota turbo diesel that give the Sherp a top speed of 45 km/h (~28 mph) on land and 6 km/h (3.7 mph) on water.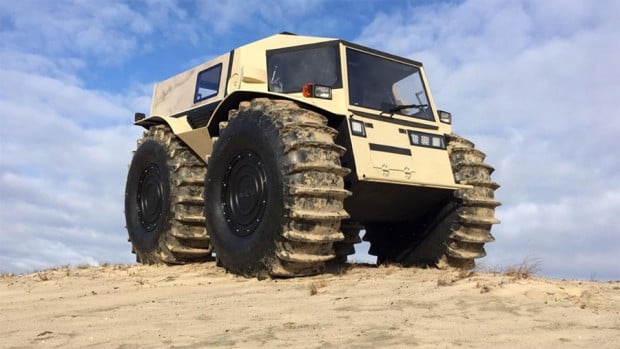 Sherp has no side doors and uses a front portal for folks to get in and out. The steel-bodied crawler weighs 1300 kg (~2866 lb), and while it looks very simple, it's quite expensive to purchase. Its base model sells for about $65,000(USD) and a high-end hard-top model goes for $70,000.