2017 Nissan Titan Half-Ton Truck Details Revealed
nissan | nissan titan | truck | February 13, 2016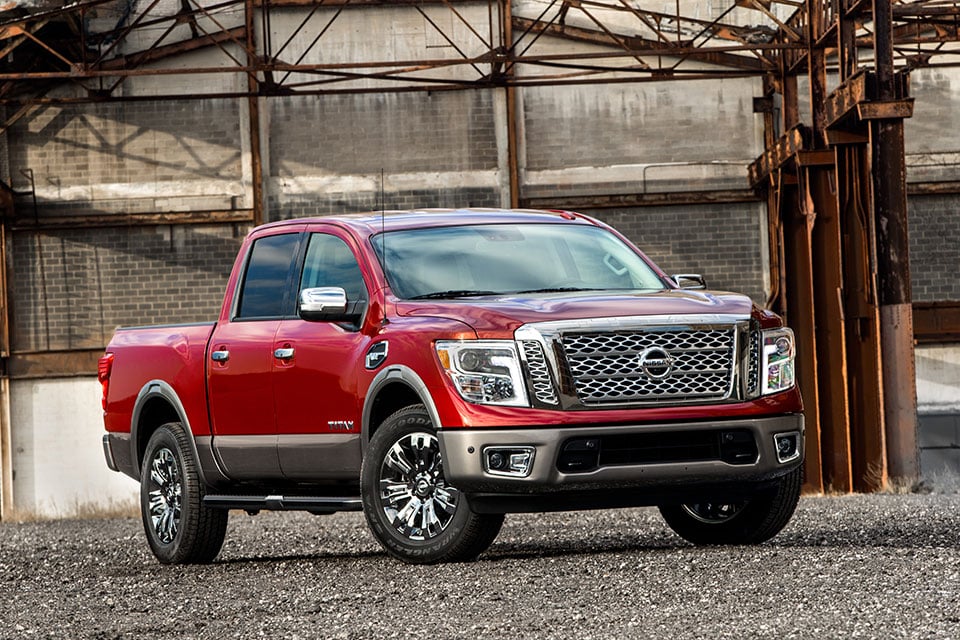 We already know quite a bit about the upscale Nissan Titan XD truck and it's heavier than standard duty nature. Nissan is now giving up some details on its slick new half-ton Titan that shares the same style as the Titan XD.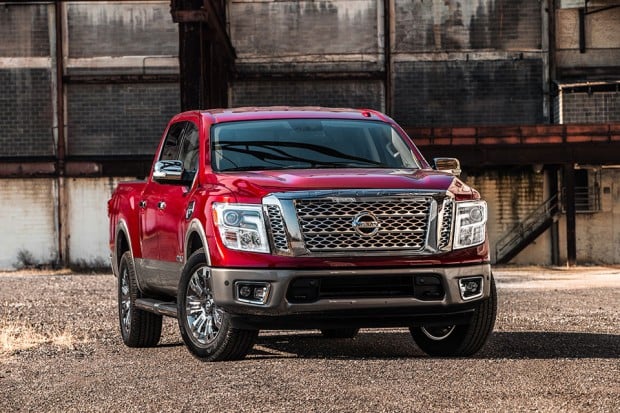 Despite sharing a name, the Titan and Titan XD are built on different chassis. The base Titan is 228.1-inches long, 14.7-inches shorter than the XD and 79.5-inches wide, the same as the XD.  Titan buyers can opt for 4×2 or 4×4 versions with crew, king, and single cab versions available. There will be three bed lengths with 5.5, 6.5, and 8-foot offerings.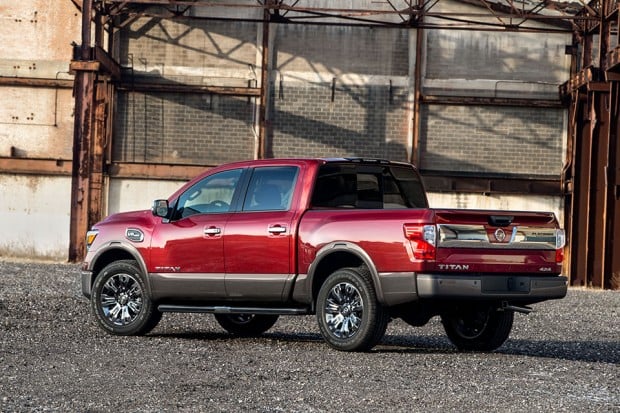 Titan will come in S, SV, PRO-4X, SL, and Platinum Reserve models. Power will come from the 5.6L Endurance V8 with a gas V6 coming later that Nissan is mum about for now. That V8 makes 390 hp and 401 lb-ft. of torque. The Titan will go on sale this summer and pricing hasn't been announced. We do know pricing for the XD diesel version of the truck, which will start at $40,290.