Ford Focus RS Winter Tire Package: Time to Make the Snownuts!
ford focus | ford focus rs | tires | winter | February 17, 2016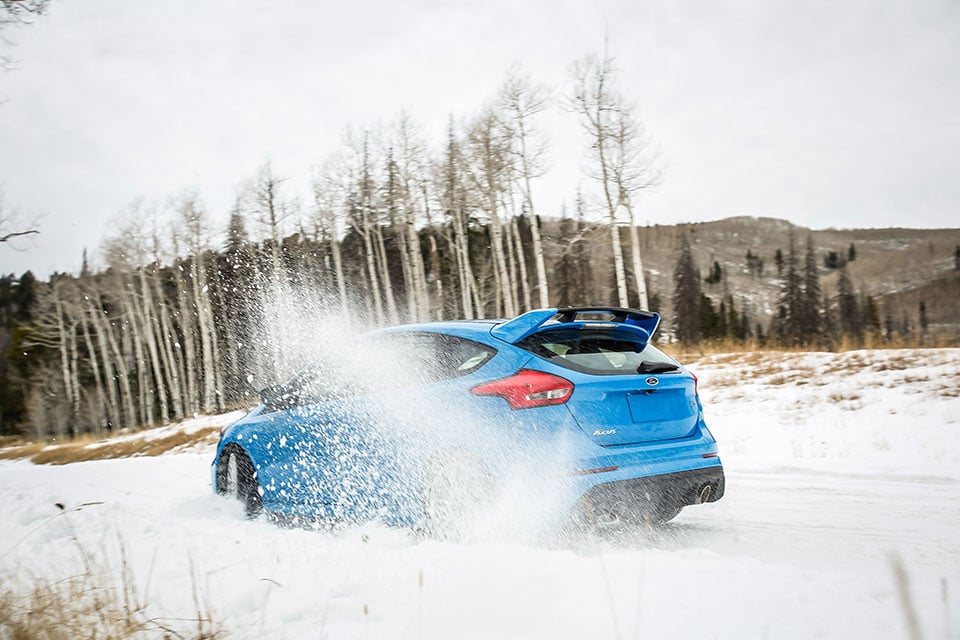 Ford has announced that the new Focus RS has become the first car available in North America to come with a factory winter wheel and tire package. The tire and wheel package is a dealer fitted option that can be ordered for $1995. For that money, buyers get Michelin Pilot Alpin PA4 tires wrapped around silver painted wheels.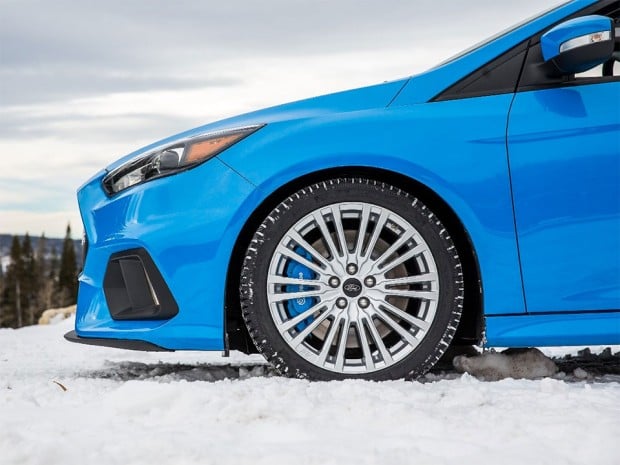 The winter tire and wheel option is narrower than the standard wheels and tires offered on the Focus RS to increase snow traction. The tires are 225/40R18 and are fitted to 18×7.5-inch wheels. The sparkle silver paint finish was chosen to help hide salt and spray.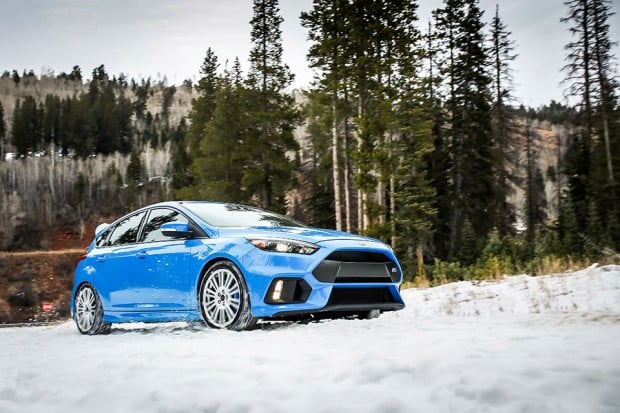 The winter tire package is also sized to allow clearance for chains in very harsh conditions. Even better yet, you still get the standard performance rubber and wheels, and these are a full second set you can equip you car with just in the winter.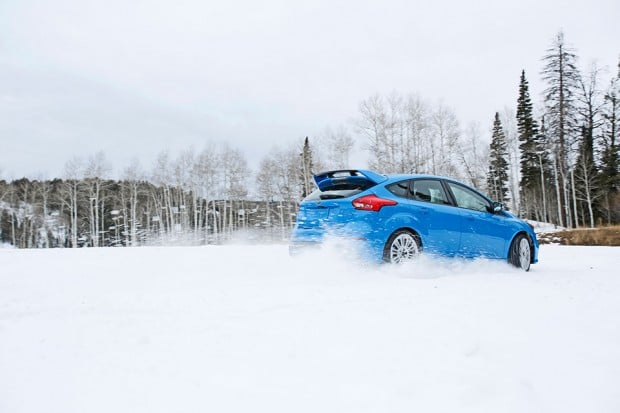 The package is only offered in North America, and will come standard on Focus RS models sold in Canada.