Tesla Model X Throws Down World Record SUV Quarter Mile
EV | tesla | tesla model s | tesla model x | February 17, 2016
---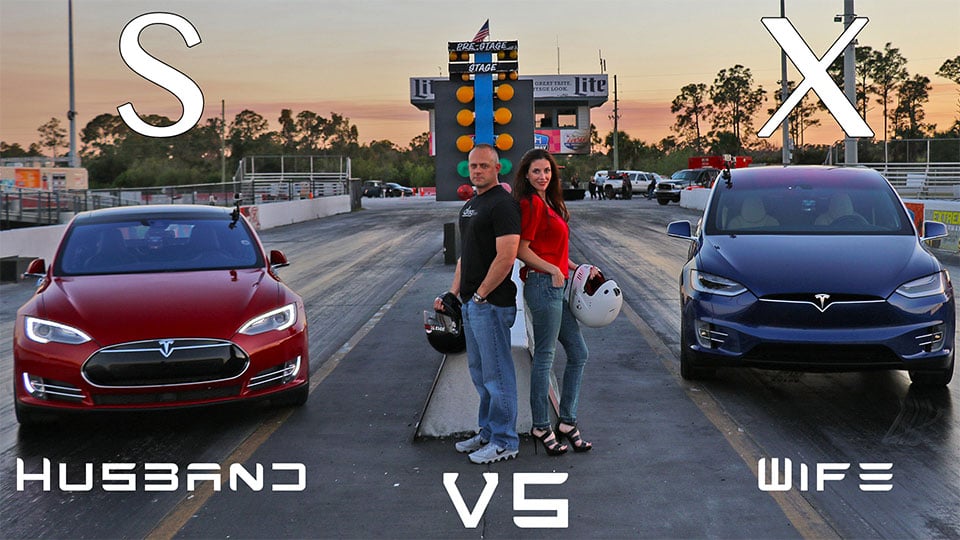 The Tesla Model S and Model X EVs might not look like performance vehicles on the surface – after all they are EVs designed for driving range and zero emissions. However, if you option a Tesla correctly, they turn out to be very impressive performers at the local drag strip. Drag Times took a husband and wife team in a Model S and a Model X out to the strip and spent some time comparing the two cars.
Both Teslas are the top-of-the-line P90D versions and use the same drivetrain albeit the Model X is about 600 pounds heavier. During the day the two vehicles were topped off at an RV outlet and used launch mode and max battery power mode.
Note that the videos below are quite loud, so you might want to turn your speakers down.
The Model S turned in an impressive best time of 11.3 seconds at 116 mph. The Model X SUV was only a tick behind the car, despite the weight disadvantage, at 11.61 seconds, also at 116 mph. Despite the slight slowdown, that time was enough to set a world record for fastest production SUV/CUV according to Drag Times. And from the looks of things, the track was wet, so they might be able to do even better on totally dry and warm pavement.