Arash AF10: Spaceship Tech, Four Motors and One Gas Engine
2016 Geneva Motor Show | arash | hybrid | sports car | February 23, 2016
Arash Motor Company plans on showing off a new hypercar at the 2016 Geneva Motor Show. The car is the AF10 and it has an insane power output with a total of four electric motors, along with a big 6.2L gas V8. The electric motors make a total of 1196 hp on their own combined with the 912 hp that the gas engine makes. That gives the AF10 a total output of 2108 hp.
Each of the electric motors has its own 2-speed gearbox with the gas engine using a 6-speed transmission with manual and paddle shift options. The car looks a bit like a mix of Ferrari Enzo and Koenigsegg to my eyes and is attractive for sure. Its chassis is made from carbon fiber with all other components directly attached to that carbon tub.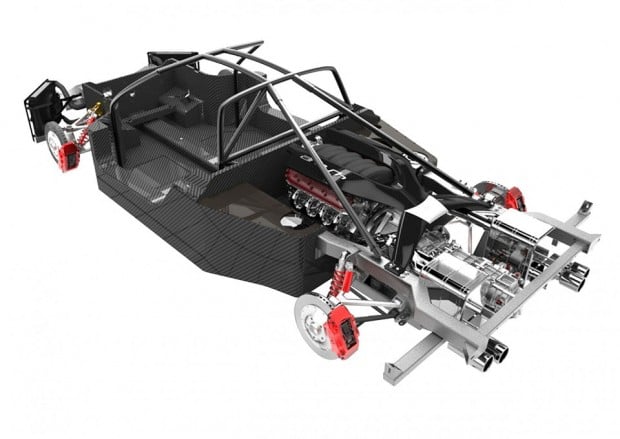 The maker claims the AF10 can rocket from a standstill to 60-mph in 2.8 seconds with the help of AWD and its copious amounts of power. In addition, Arash plans to produce a version lacking the hybrid drive system.