Dodge Charger Tantrum Dominates Tires with 1650hp
dodge | dodge charger | muscle cars | speedkore | February 23, 2016
---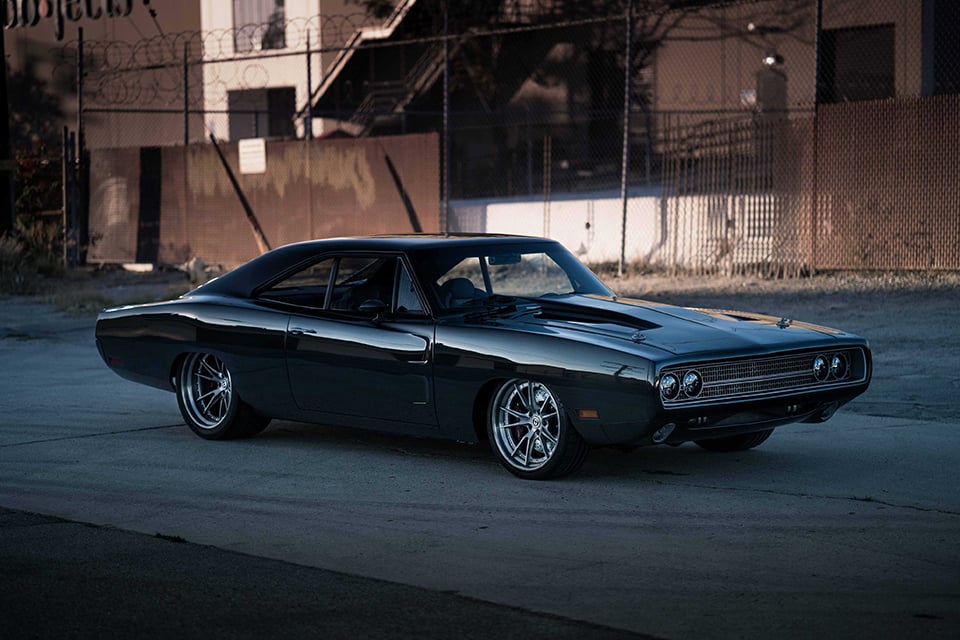 Of all the muscle cars of the '60s and '70s, one of my favorites is the 1970 Dodge Charger. Built by Wisconsin outfit Speedkore, the Tantrum is a very special custom Charger car with a carbon fiber front end, but mostly looks stock with lots of OMG ladled in. The most impressive thing about the build is the massive V8 crammed under the hood.
It's not a normal car engine either, it's a gigantic displacement marine racing engine, combined with twin turbos to pumps out an eye-popping 1650 hp. It's also got a modern suspension, brakes, and electric power steering rack. The car looks like the sinister cousin from the Dukes of Hazzard turned up to get away from Rosco and Boss Hogg for once and final. Jay Leno got to spend some quality time with the car and its designer and builder in the latest episode of his show:
You can skip right to the driving footage at about 17 minutes in, but there are lots of neat little details in the build, so it's worth watching the entire episode if you're a Charger fan. The finished car looks just awesome.