McLaren 570GT Keeps the Power, ups the Luxury & Comfort
mclaren | mclaren 570gt | February 24, 2016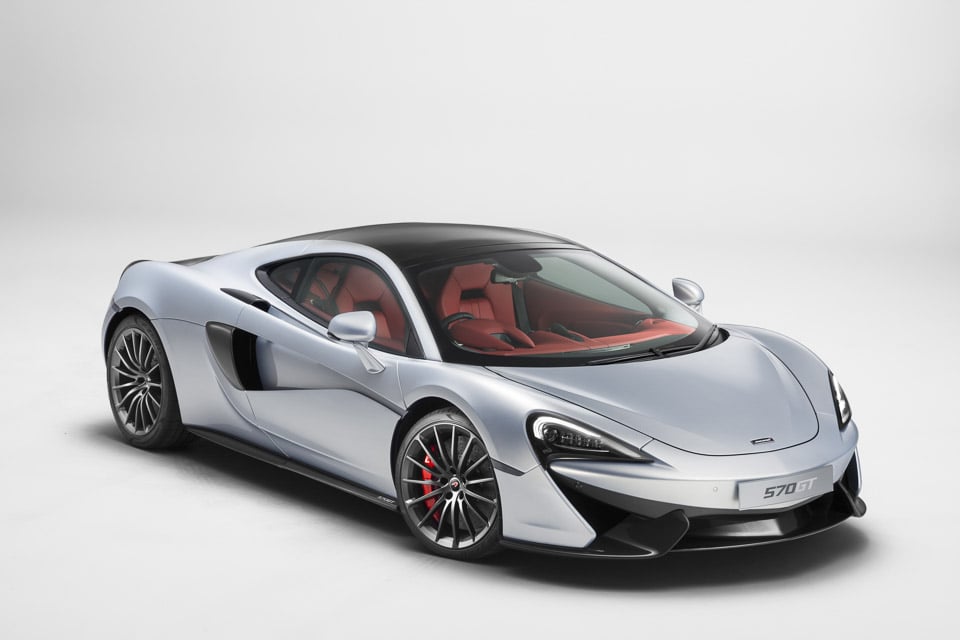 McLaren already increased the appeal of its cars dramatically in the last year, when it released its 570S Coupe – a car which embraces all that is right about the brand, but at a lower price point. Sure, it's still not exactly cheap, but more people can afford one than prior McLaren models.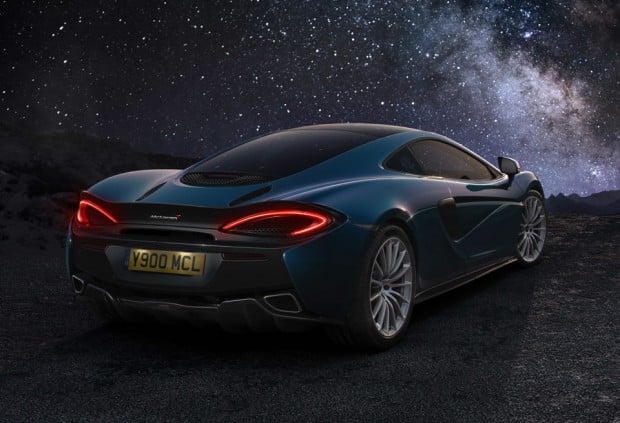 Now, McLaren has taken what it learned from the 570S and gone one step further, with the 570GT – a sports coupe that's designed to be more road trip friendly than any other McLaren. Sure, it still packs a punch with the 3.8-liter 570hp twin-turbo V8 from the 570S, but this car is designed for greater comfort and usefulness for long drives. And yes, it can still do 0-to-60 in 3.4 seconds, with a top speed of 204 mph.
For starters, there are new leather-wrapped sport seats with eight-way electric adjustments. A large panoramic roof floats overhead, covered with a special film that absorbs solar radiation and reduces noise. McLaren also includes a dual-zone climate control system. Other refinements include easier entry and exit from the seats, slightly softer suspension, and a quieter exhaust system than the 570S. McLaren also worked with Pirelli to develop special P Zero tires that produce less road noise.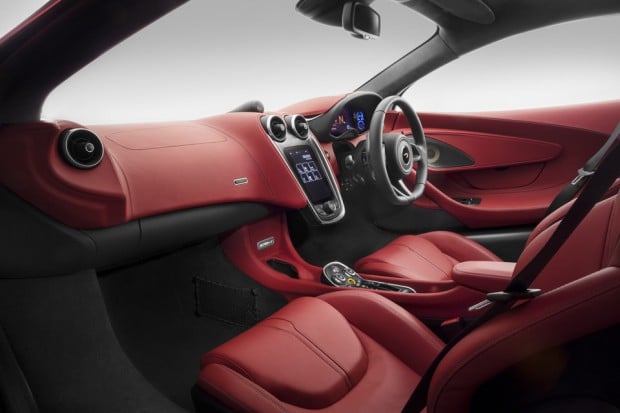 Another notable change is the addition of a leather-lined touring deck, which can hold 7.8 cubic feet of luggage, and is accessible through a glass hatch that opens towards the curbside.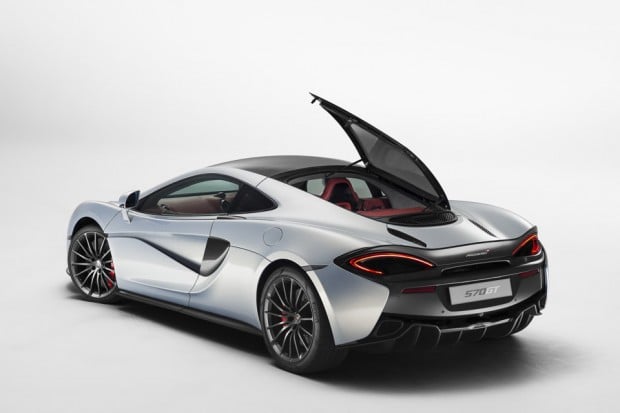 The McLaren 570GT will make its official debut on March 1 at the 2016 Geneva Motor Show, and pricing will start at $198,950 here in the US.