Check out These Amazing New Ford Bronco Renderings!
ford | ford bronco | renderings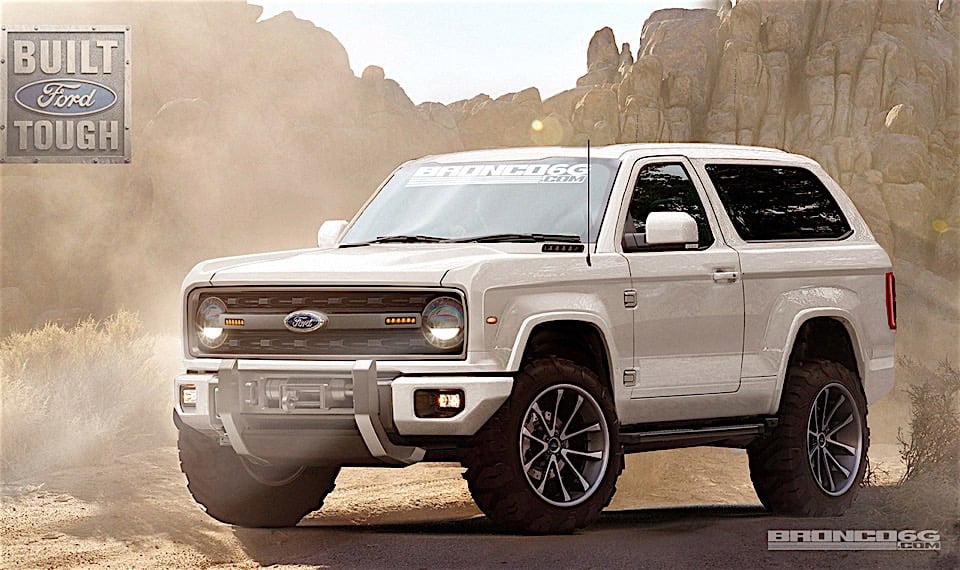 It seems like if you're a fan of cars and you haven't been living under a rock, you're excited for the return of the Ford Bronco. Even though we strongly believe that the iconic SUV is going to make a return in the coming years, we aren't sure how it's going to look. The last time Ford showed us a concept was way back in 2004, and a lot has changed since then. However, it hasn't stopped fans from coming up with their own renderings.
By way of Bronco6G.com, we have an awesome look at what the new Bronco could look like. By incorporating design elements from current Ford vehicles, including the all-new F-150 and the global Ranger, the renderings surely do look plausible. Additionally, it has some retro design elements, including the round multi-function LED headlights, that make it immediately identifiable as a Bronco.
These concept shots make this rendition of the Bronco an off-road champion. The inclusion of a factory winch is rare in the industry, and gives it more capability than a comparable Jeep Wrangler by that reason alone.
Of course, these are only fan renderings and not something released by Ford. But they are great to look at, and I'd be interested in buying one if it looked like this, that's for sure!