Lotus Evora Sport 410 is the Best Way to Lose 150 Pounds
lotus | lotus evora | lotus evora sport 410 | February 26, 2016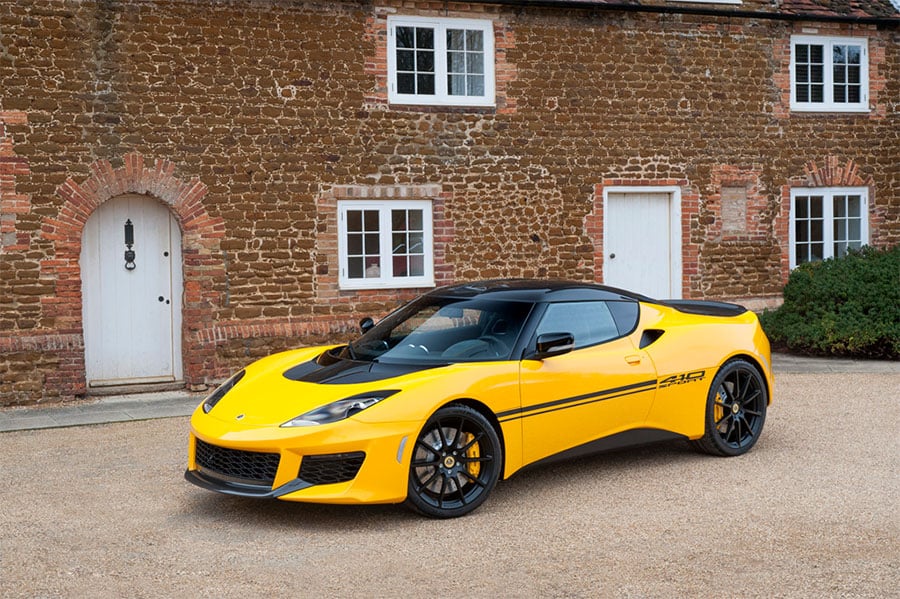 Lotus has rolled out a new version of its Evora sports car that's the hottest version ever. The car is called the Lotus Evora Sport 410 and I have to say it is the first version of the Evora that has ever made me pay attention. It looks fantastic.
The car gets the same 3.5-liter supercharged V6 making 410 hp and 302 lb-ft. of torque that the Lotus 3-eleven track beast uses. You can get it with a good ol' manual transmission or a paddle shift auto. The car has lots of carbon fiber components stock, which is what helps shed 70kg (~154lb) of weight compared to the standard Evora 400. The rear deck lid covering the engine is entirely carbon fiber.
The weight reduction gives it better overall performance with the ability to reach 60 mph in 3.9 seconds and a 186 mph top speed. Lotus plans to make only 150 of these cars per year and a version specifically for North America will debut this spring. Pricing is unannounced, but don't count on it being cheap.