Does This 3500 Horsepower C7 Corvette Have a HEMI?!
chevrolet | chevrolet corvette stingray | corvette | drag racing | stingray | February 29, 2016
We can all admit that the new C7 Corvette is a pretty amazing car. When you factor in the performance that you get for the relatively low cost of entry, you have a supercar bargain. But, that doesn't mean that people just leave it alone. What you're looking at here is a C7 Corvette Stingray that makes an astonishing 3,500 horsepower! Oh, and it's got a HEMI!
Powering this Outlaw drag racing Corvette is a 548 HEMI that has twin 102mm turbo chargers. That means this bad boy will run the eighth-mile in 4.05 seconds on its first time out. Considering it's an all-new car, with a driver who hasn't really perfected his launch on the car, that's a pretty amazing number.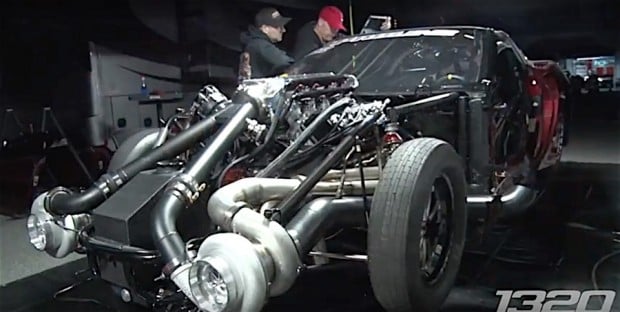 While some of you might consider it sacrilegious to use that powerplant in a Corvette, it's hard to argue with the results. In addition, it sounds like an absolute monster. Make sure you have your speakers or headphones turned up before you watch this video!
Despite being modified for the singular purpose of accelerating in a straight line as fast as technically possible, it doesn't lose much of the original Corvette design, which we are fans of. Plus, the red paint is just gorgeous.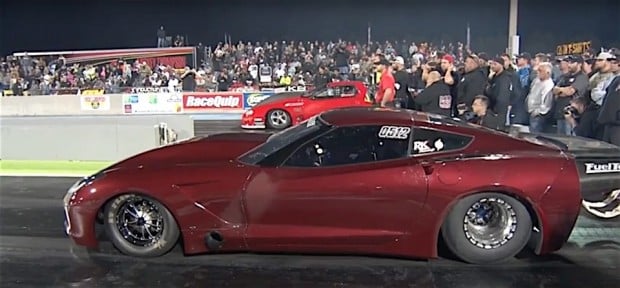 No, it's not street-legal. But yes, it's really freakin' cool. Really, that's all that matters!