Koenigsegg Regera Loses Weight in Production Form
2016 Geneva Motor Show | exotics | koenigsegg | koenigsegg regera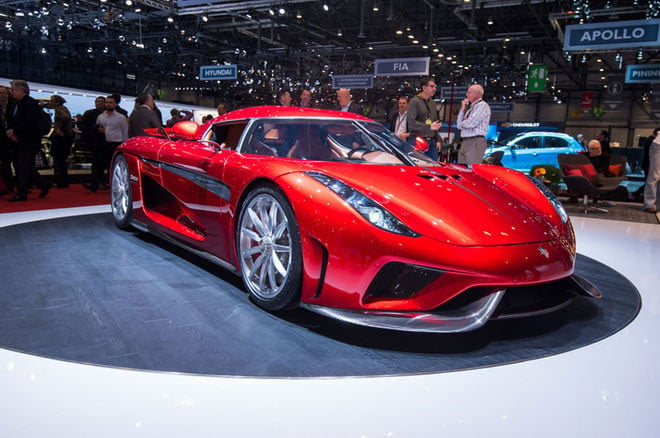 Of all the super exotics out there, I would like to have the Koenigsegg Agera R more than any other. A close second would be the new production version of the Regera that has debuted in Geneva. This car is a beast with a hybrid drive system using three electric motors and a twin turbo V8. Combined, the car pushes out an astounding 1500 hp and 1475 lb-ft. of torque.
Koenigsegg figures that is enough to launch the car from naught to 62mph in 2.8 seconds. It doesn't hurt that the car lost weight in the move from concept to production thanks in part to lighter chargers and a lighter battery. Its final curb weight is 3,505 lb. – not bad for a hybrid.
One of the more interesting things about the Regera is that has no traditional gearbox. Instead it uses a Direct Drive system with a clutch slip mechanism to convert torque to acceleration.
The company will build 80 units of this car, with a price tag somewhere around $2 million.