RXC Turbo 500R is the Fastest Radical Road Car Ever
car | radical | turbo | March 3, 2016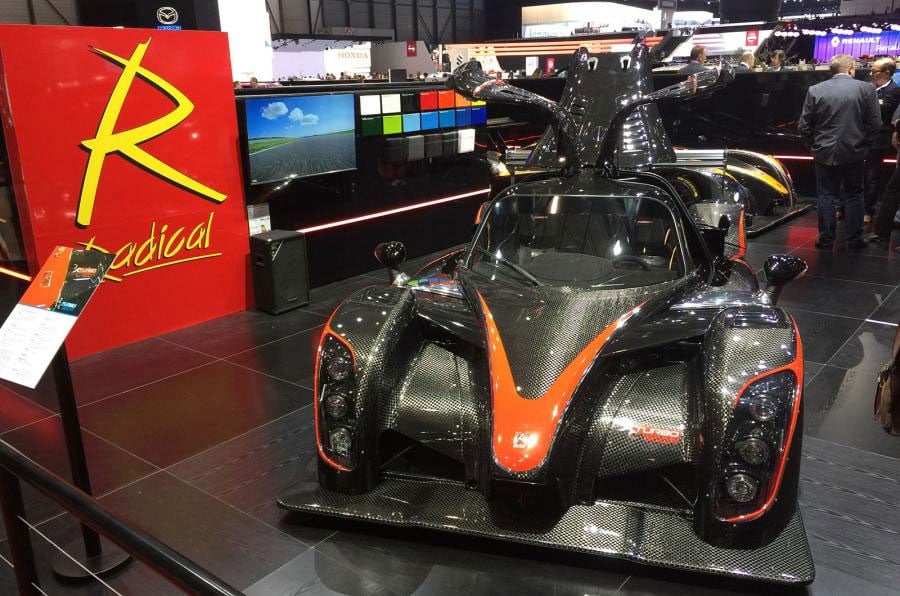 Radical has rolled out its latest and greatest car for the road and the track. The car is called the RXC Turbo 500R and it comes in road and race versions. The race versions of Radical cars ditch the roof and the windshield for an open cockpit. The street version has gull-wing racing style doors.
The Turbo 500R packs the engine from the RXC Turbo, but uses new turbos and fuel injection to make 600hp in stock form. If that isn't enough for you, an option to add another 700hp is available. Imagine 700hp in a carbon fiber bodied car weighting about one ton.
The carbon fiber bodywork reduces weight by 132 pounds compared to other materials. It has lots of functional aero bits, and with all that in mind, Radical thinks this car might destroy the record it set at the Nürburgring of just 6 min and 48 seconds.