Wooden Toyota Setsuna Concept: The Dutch Shoe EV
design | toyota | wood | March 7, 2016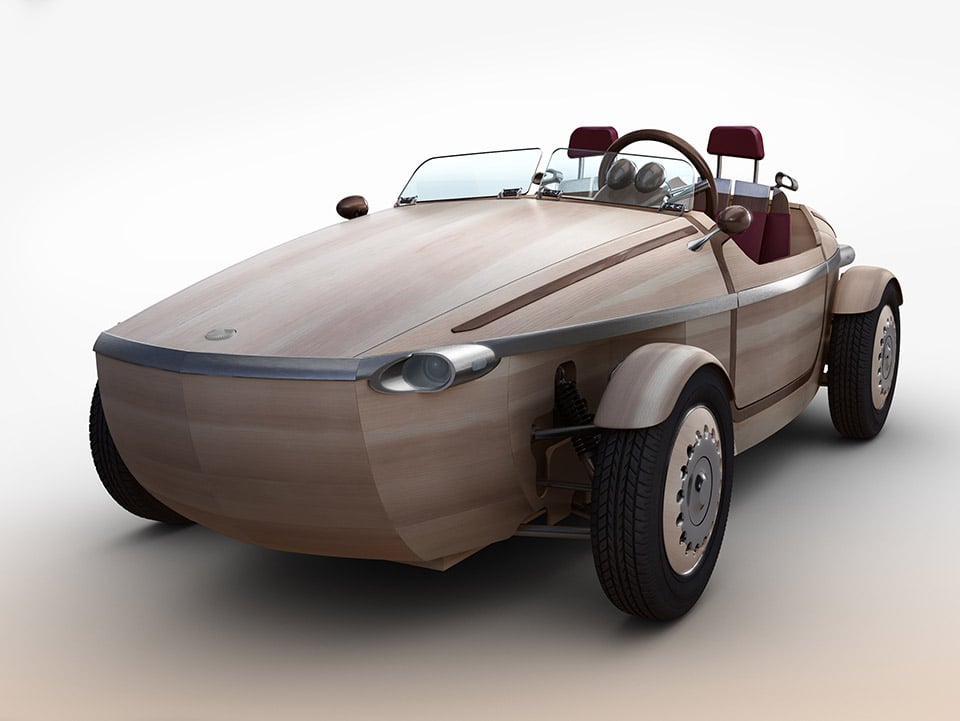 Toyota has announced that it will be making an appearance at Milan Design Week this coming April to display its new open wheel concept car. The 2-seater is called the Setsuna, which translates to "moment." The name is meant to reflect the moments a person enjoys with their car.
What makes the Setsuna unusual is how Toyota chose to make the car and frame from wood. Several types of wood were used in the build that will patina differently as the car ages. Even though it is made of wood, Toyota says that it will last for generations if cared for properly. In fact, the car includes a 100-year time meter for keeping track of the vehicle's longevity.
The powertrain is an undescribed electric unit and the open wheels are covered with little wooden fenders that look like something you might see on a motorcycle. The tiny concept car measures just 119.29″ long, and 38.19″ tall.