Lamborghini Veneno 02 Is for Sale
lamborghini | lamborghini veneno | sale | March 11, 2016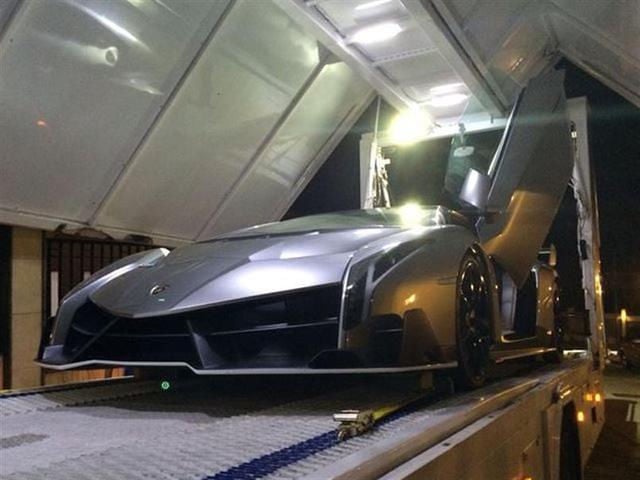 If you missed your chance to own one of the three Lamborghini Veneno hypercars that were built a few years back, here is your chance again. You might recall that DuPont Registry was invited to watch Kris Singh take delivery of his Veneno, which was number two in the build cycle. Interestingly a Veneno is now up for sale via Reckless Co. Ltd.
I am a bit confused on some aspects of the car for sale. It's listed as Lamborghini Veneno 02, which would seemingly indicate that this is the same car that Singh purchased. The strange part is that the images DuPont took during the delivery don't exactly match up with the images that Reckless has of the car it is offering for sale.
The images that Reckless is offering are also rather poorly shot and look like something a kid at the local Isuzu dealership would snap with his smartphone. Certainly not of the quality, someone willing to shell out millions on a car would expect.
Notably the wheels are different on the Reckless car and the brake calipers are a different color than DuPont showed. Reckless says that the car it is selling has 840km on the odometer and they are asking 9,980,000 EUR. That is a bit under $11,100,000 USD, quite a premium on the car that sold for $4.1 million when new.