Volkswagen T-Cross Breeze Concept
convertibles | crossovers | volkswagen | VW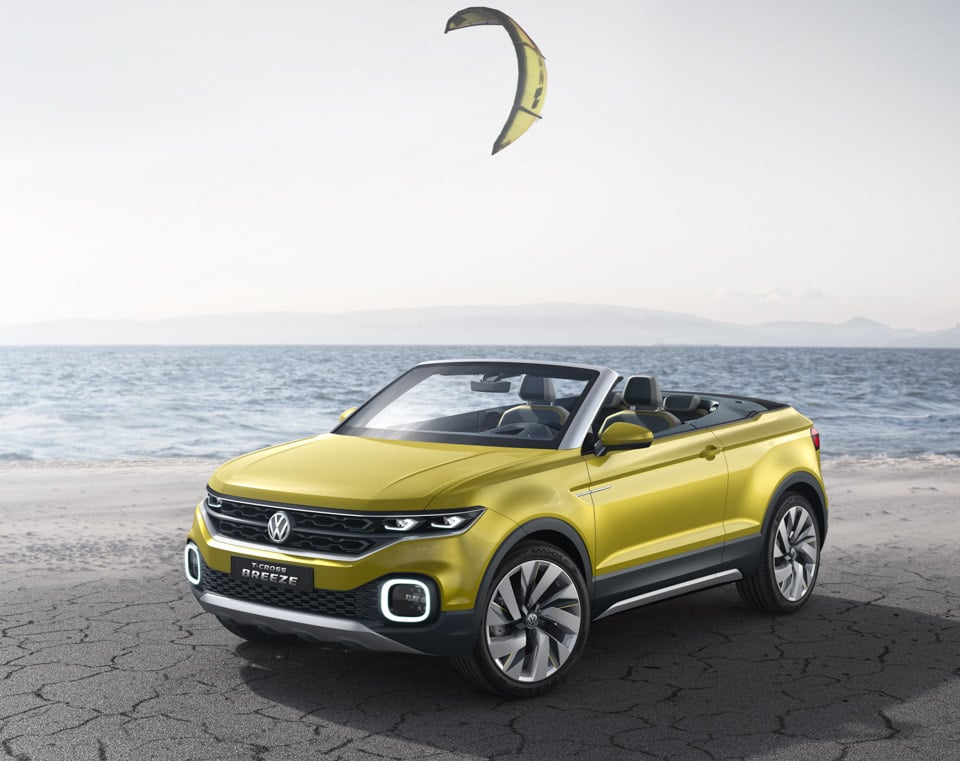 Volkswagen recently rolled out one of its more interesting concept designs in a while, a compact crossover with a retractable soft-top. At first glance, it's reminiscent of the good old Rabbit convertible, but it's actually a bit larger and taller – more like a Nissan Juke or a Honda HR-V. of course, it also embraces VW's modern design aesthetics. I particularly dig the wide and narrow proportions of the grille, and the rounded square LED fog lamps.
Attempts have been made before to create convertible crossovers, but they've either been hideous (I'm talking to you Murano), or cool but expensive (I love you Range Rover, but most people can't afford an Evoque). Volkswagen's T-Cross Concept is arguably the best looking of the bunch, and sure to be value priced if it's produced.
Since the T-Cross Breeze is all about taking leisurely drives, it's not exactly powerful – with a 110 hp 1.0-liter turbocharged engine under the hood, but that also means it'll sip gasoline. The concept also serves as a showcase for some other new VW tech, including touch-sensitive surfaces instead of buttons and knobs (which can be good or bad depending on how they're executed), a fully-configurable touchscreen on its infotainment system, and the use of high-tech materials, including 3D-knit textiles.
Pretty much everything shown here seems extremely close to a production design, so I wouldn't be surprised to see the T-Cross Breeze go into production in the next few years – though likely with a name that fits into the Volkswagen brand better. I say they go for "Volkswagen Sauron."