Fire Damaged 1952 Ferrari 225E Impeccably Restored
classic | ferrari | ferrari 225e | restoration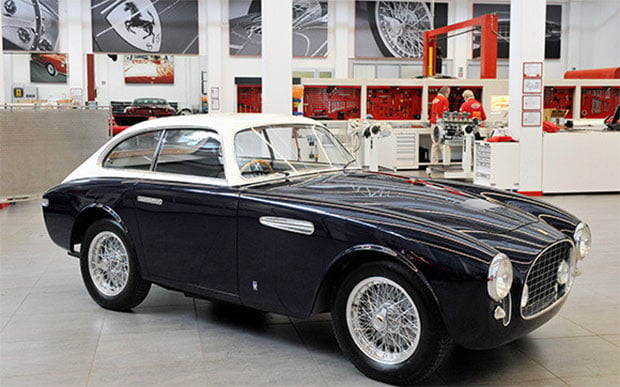 A few years back, a Ferrari collector from Argentina had a 1952 Ferrari 225E that had been partially destroyed by a fire. This little car isn't the sexiest of Ferrari's, but it is a beautiful and rare vehicle. Rather than chalking the car up as a loss, the owner sent the car to the Ferrari factory for a complete restoration, where it just completed an arduous two year rebuilding process.
This particular 225E is chassis number 0178 and was originally owned by Count Antonio Sterzi and made a competitive debut at the Mille Miglia in 1952. The car was also raced, and won, at the Bolzano-Mendola hill climb and the Coppa InterEuropa at Monza where both bumpers were removed.
The engine was almost entirely salvaged and an attempt at restoration was made in the '80s, but the car was not drivable. With documentation on this particular car lost, Ferrari examined all Ferrari's of its kind built in the era to make the new interior as correct as possible.