Toyota Pulls a Number With the Renamed Scion FR-S
scion | scion fr-s | toyota | toyota 86 | March 18, 2016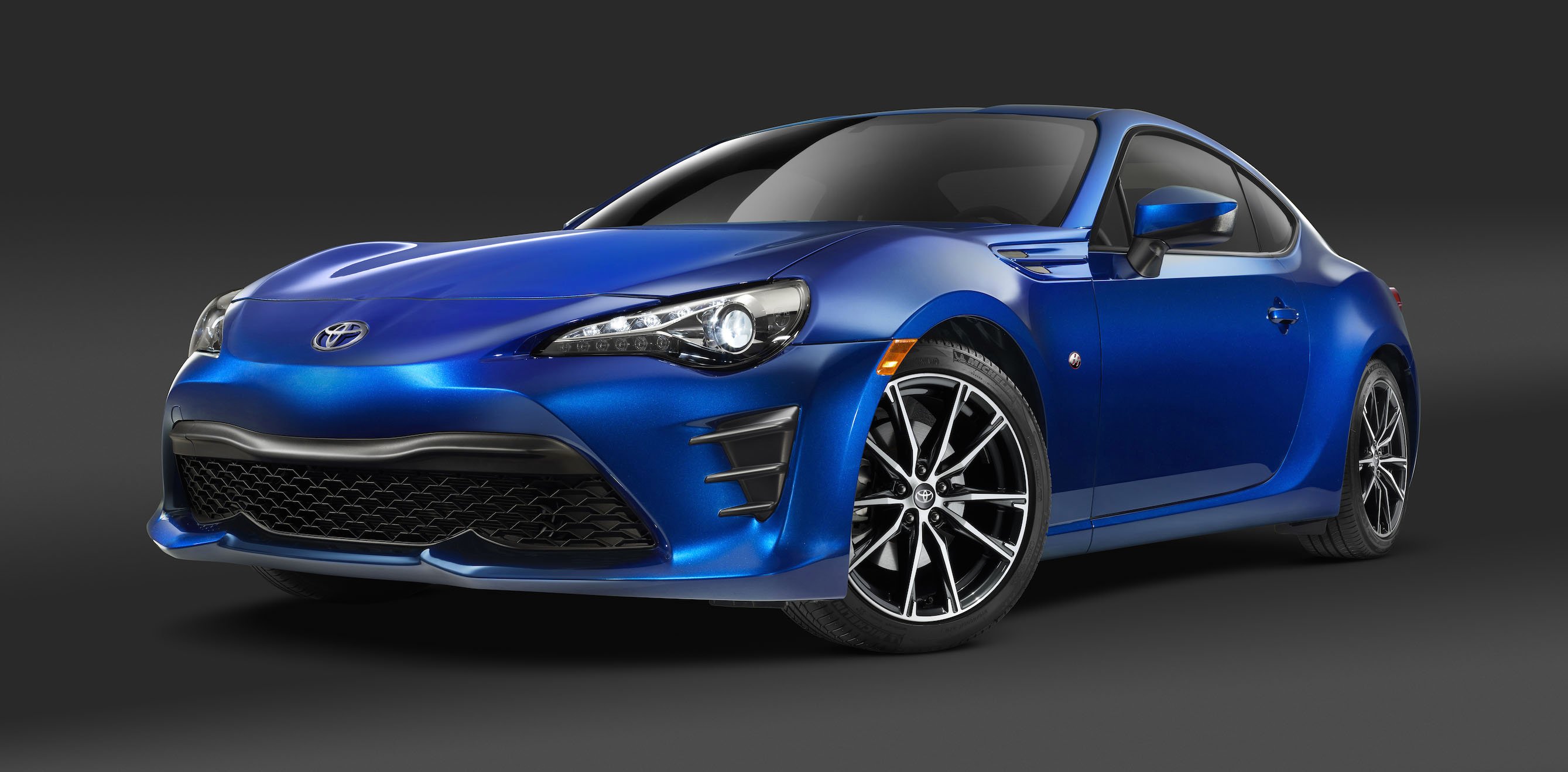 With the Scion brand going away, the number is up for the FR-S badge. With the former Scion sports coupe moving under the Toyota brand for 2017, the Japanese automaker bestowed a new name: "86," the translation of the Japanese "hachi roku." The 2017 Toyota 86 name pays homage to the AE86 generation of the rear-wheel drive Toyota Corolla Levin and Toyota Sprinter Trueno, eighties' legends popularly known as "hachi roku" in Japan.
Along with a new parent brand, the Toyota 86 gets refurbished inside and out, with suspension and powertrain upgrades. The low-profile, wide 86 features re-configured LED front headlamps and turn signals, sports LED tail lamps and a new bumper design. The alloy wheels boast a twisted spoke design, with 86 logos in the badge on the front fender and inside the front headlamps.
Toyota aims to boost agility and performance with revised shock tuning, and the manual version of the car sports a gear ratio change as well as a five horsepower and torque increase to 205 hp and 156 lb-ft respectively. Look for this aggressive rear-wheel drive sports car in showrooms this fall.