Insane Lamborghini Huracan Does 1/4 Mile in the Eights
drag racing | heffner | lamborghini | lamborghini huracan | racing | tuners | March 22, 2016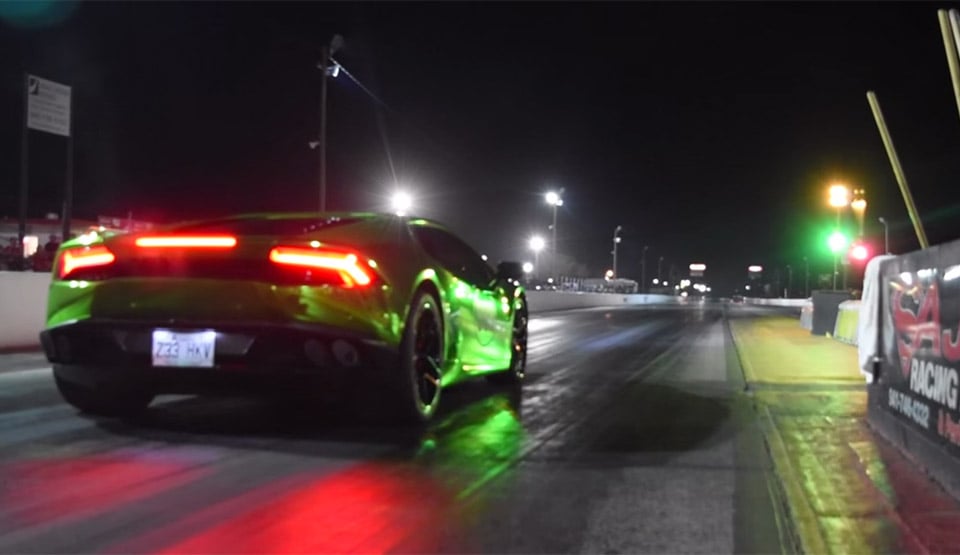 A Lamborghini Huracan is a very fast exotic car right out of the box. If you take that already fast and glorious sounding Italian car and strap on some turbos and other go fast parts, you end up with some sexy automotive insanity. That insanity makes some glorious sounds too.
In this video is a Heffner Performance Lamborghini Huracan, with a twin-turbo Heffner Stage 2 system at 18psi of boost. Those turbos are attached to a custom-built Lamborghini 5.2L V10. Presumably, custom-built means the engine has the parts inside to survive the boost and the drag strip.
The trans is a stock Lambo DCT with stage 1 clutches by SSP Performance. The car rides on Mickey Thompson drag radials. The result is a car that can do a quarter mile in 8.6 seconds at 176mph, while making some of the most glorious sounds you've ever heard.