Mazda Steals the Show with the 2017 MX-5 RF
2016 new york auto show | 2017 mazda mx-5 rf | mazda | mazda mx-5 | mazda mx-5 rf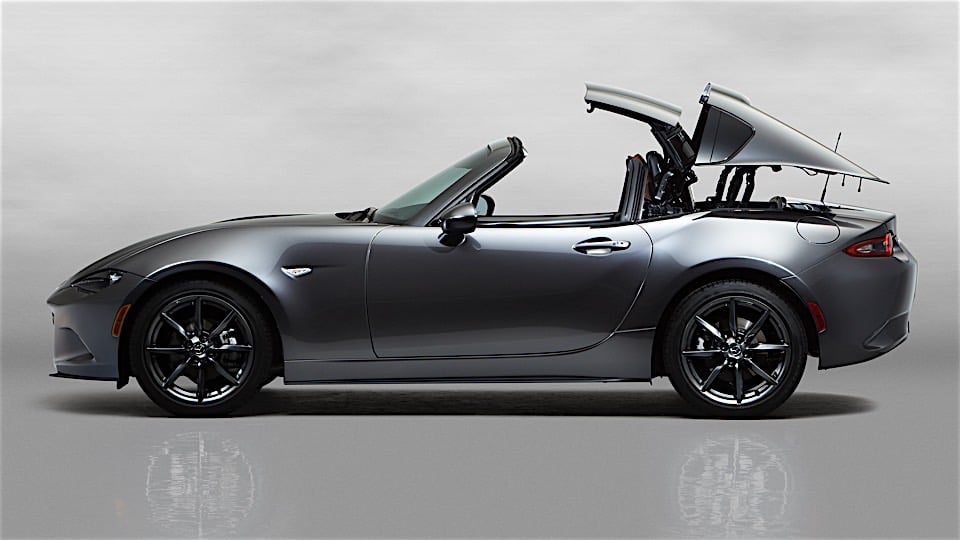 The media days at the 2016 New York International Auto Show are officially over, and the public is knocking down the doors to get inside. They're going to have the privilege feasting their eyes on some super sexy hardware, including the show stealing 2017 Mazda MX-5 Miata RF, or Retractable Fastback.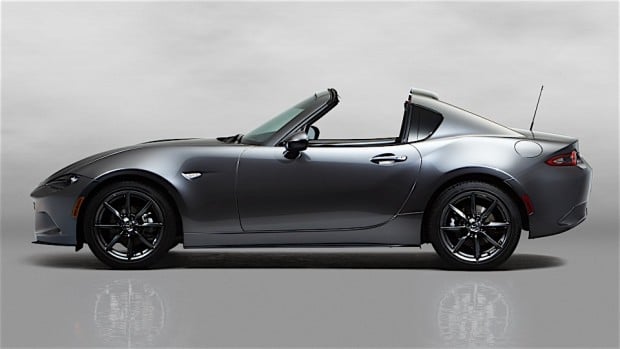 Since the 4th generation Miata went on sale, it was missing something that the previous generation had; a retractable hard top. For those who like convertibles all year round, or for those who don't have secure garages to park their rides in, a retractable hardtop just makes sense. The Miata's old hardtop added 100 pounds or so of weight, but made it much more appealing to more people.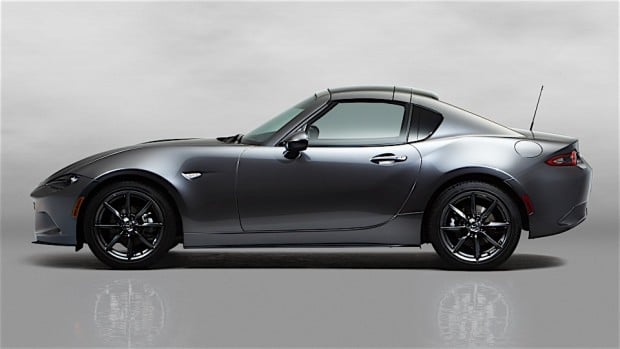 For the 4th generation, a retractable hardtop wasn't an option. Why? Because the trunk is too small now that the car has been shortened. Mazda needed to come up with an innovative solution, and that's what you're looking at now. The MX-5 RF is a retractable hardtop in the same way the Porsche 911 Targa is. In fact, calling this Miata a targa wouldn't be a stretch.
At speeds up to 6 mph, the top lifts up and folds away under the rear tonneau, retaining the fastback design. Since the top that opens up isn't that large, it fits into the same amount of trunk space as the normal convertible does. That means you don't lose any space.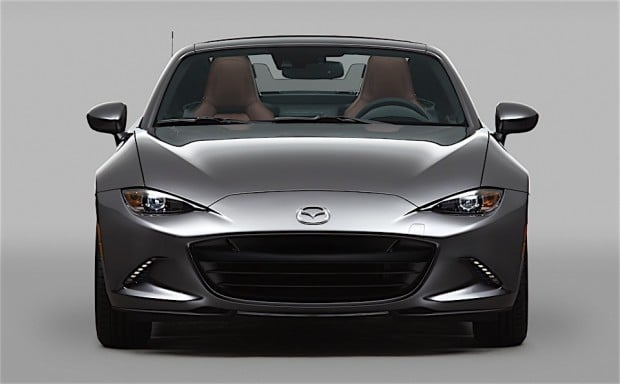 The RF will come with either a manual or automatic transmission, though you want the manual. Expect the weight of the car to increase, though Mazda hasn't given us official numbers yet. They also haven't given official numbers on pricing, but under $30,000 is easily obtainable.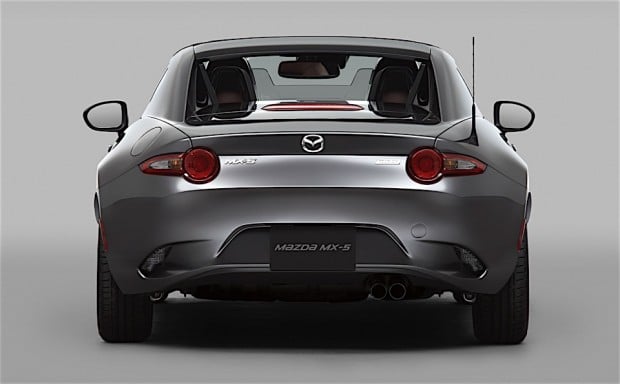 Expect to see it on sale later this year, and if the previous hardtop's sales are any indication, the RF Miata will be the one you see out on the streets the most, and that's okay with us!