Nürburgring's Nordschleife Speed Limits Lifted
germany | nurburgring | racing | March 31, 2016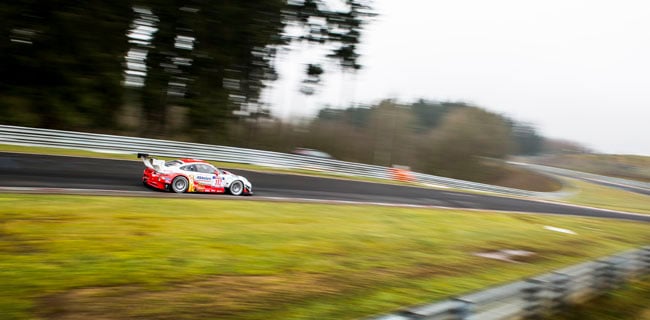 After an accident at the Nürburgring Nordschleife claimed the life of a spectator, speed limits were imposed on three sections of the famous racing circuit. The owners of the track have announced that those speed limits are now being lifted. The removal of the limits comes after a track inspection and approval by FIA and DMSB, a German motorsport association.
The track now has a new FIA Grade 3 license required for certain races at the track. When the 40th season of the VLN Endurance Championship Nürburgring kicks off April 2, the speed limits will vanish.
"With these safety measures and the two new licenses we have created the prerequisites for an exciting racing season that will hopefully see no accidents, and we are glad that the speed limits are finally a thing of the past," explains Manfred Strack, head of the Nürburgring's event management, who is also responsible for track operations.