Custom Nissan Navara is Part Truck, Part GT-R
Nissan GT-R | nissan navara | severn valley motorsports | tuners | April 1, 2016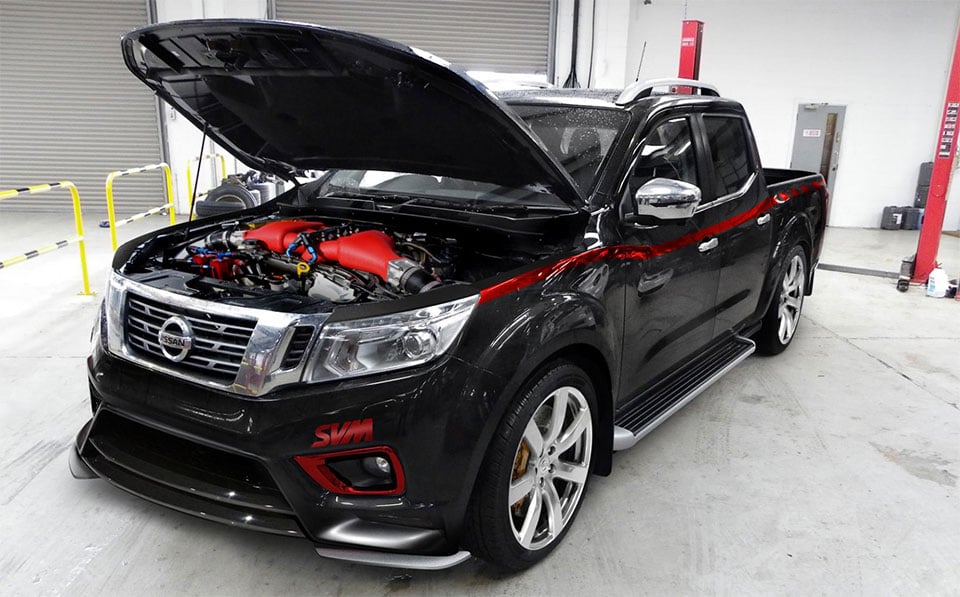 I was never the fan of the old El Camino. I mean if you want a truck, buy a truck. Don't get some weird monstrosity with a car front end and a truck bed out back. Though I could go for this quasi-El Camino. It's all truck on the outside, with the heart of a sports car underneath. This I could get behind.
UK tuning outfit Severn Valley Motorsports took a Nissan Navara pickup truck, ripped out its heart, and transplanted in the engine from a Nissan GT-R. The vehicle is called the Navara-R and it has an 800+hp engine, and a 200mph+ top speed. If you plunk down the cash, you get to choose the output from 550hp GT-R stock tune to a tire shredding 1500hp.
You can even pay to have the Navara body grafted onto the entire GT-R chassis. That means AWD, driver enhancements and all. That sort of work will set you back £175,000 (or about $250,000 USD).