Tesla Model 3 Breaks Cover, Books 115K+ Reservations
tesla | tesla model 3 | April 1, 2016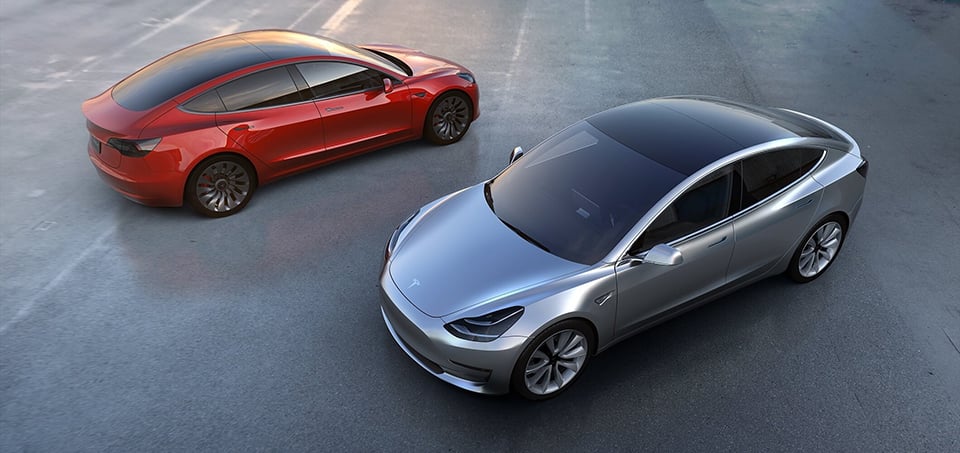 After much anticipation and hype, Tesla has finally revealed its entry-level Model 3 sedan. Right off the bat, the car looks like a smaller Model S, and seems to share much of what has made that car so popular.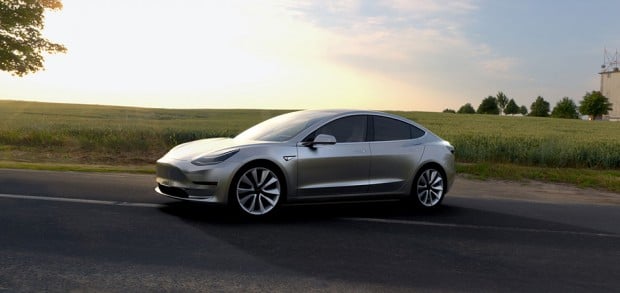 With a base price of $35,000, it's right in the same ballpark as the Chevy Volt, and a little more than the Bolt. Of course, buyers can expect to save several thousand dollars in tax credits since it's an all-electric car, bringing the effective starting price down to around $27,500.
Tesla says the Model 3 will seat five adults, and offer a range of 215 miles per charge, and an impressive 0-to-60 time of under 6 seconds – and that's in the base rear-wheel drive model. The all-wheel drive model is sure to do even better. While most of today's electric and hybrid cars offer great acceleration for the first couple of seconds, they generally lose steam after 30 mph. CEO Elon Musk made their intentions abundantly clear: "At Tesla, we don't build slow cars."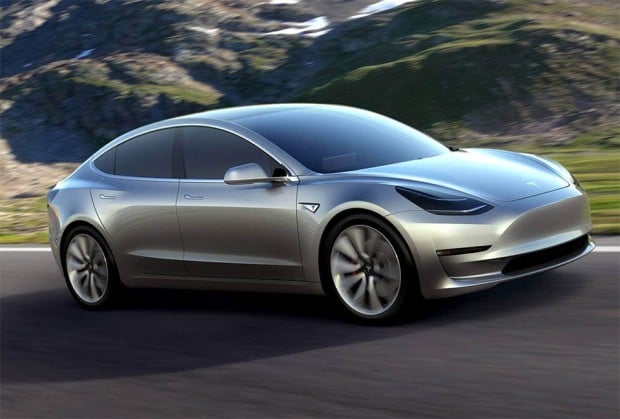 Just because it's an entry level model doesn't mean that it's lost the technology that has helped to define the Model S and Model X. Every Model 3 sports a big 15″ touchscreen interface in the middle of the dashboard, and supports Autopilot and Supercharger fast recharging.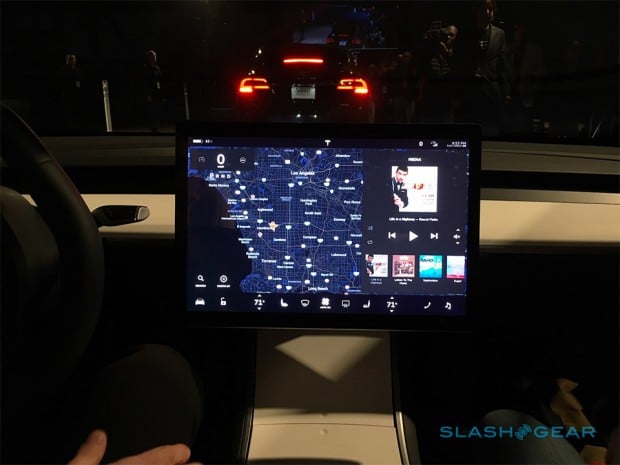 Our friend Chris Davies over at SlashGear was on hand for the reveal, and managed to go for a brief ride in a Model 3 prototype. The video doesn't show too much, other than the fact that I could see that big display being a big distraction.
To make things even more interesting, Tesla has already taken a huge number of reservation deposits for the car. In the hours leading up to the reveal, the company collected reservations from over 115,000 customers. Assuming a $1,000 deposit from each prospective buyer, that's $115,000,000 in cash raised in a single day. Of course, it's also $115,000,000 in liability for you accounting folks out there, and Tesla will have its work cut out for them to meet demand. Last year, the company could only muster 50,000 vehicles from its assembly line, so it might be a while before buyers start to see their Model 3s.
Tesla expects to ship its first Model 3 at the end of 2017. If you're interested in heading to the back of the reservation queue, you can head over to the Tesla website and plunk down your cash now.