Inside the Zenos E10: A Lightweight and Affordable Track Day Car
carbon fiber | track day | zenos | April 4, 2016
---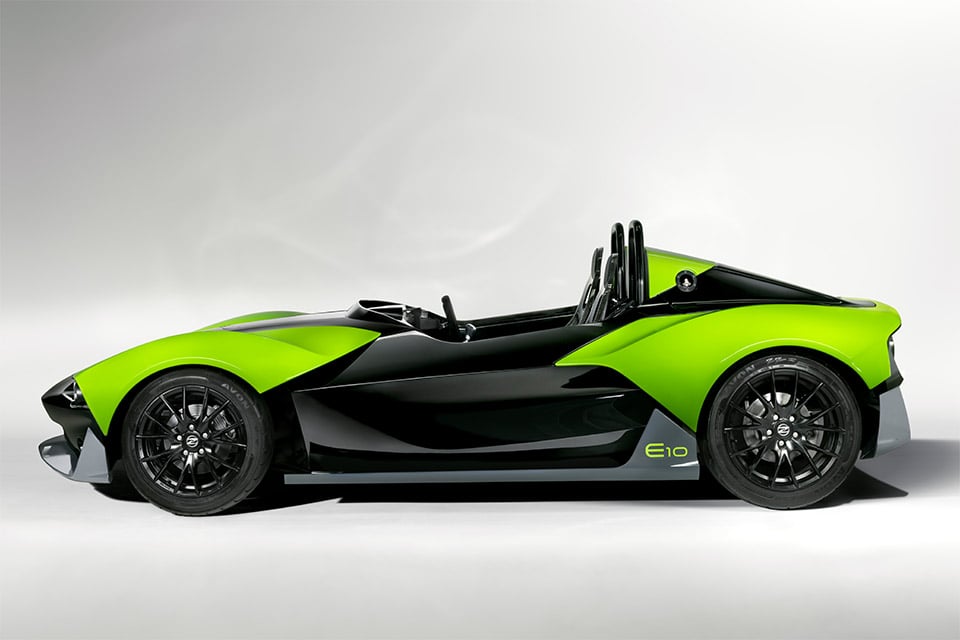 The market has a handful of low volume and high performance sports cars that are road legal, but really made for the track. There are cars like the BAC Mono, Ariel Atom, among others. There is also the Zenos E10. The big difference between the Zenos and the others is that it is a surprisingly affordable handmade carbon fiber exotic.
In base trim, it sells for about the same price as a VW GTI. Granted it's nowhere near as practical, but fun is rarely practical. Recently, the guys from Carfection got a chance to go eyes and hands on with the powerful lightweight, and shared their experience in a brief video:
To keep its costs low, the car is made using recycled carbon fiber, and rather than a one piece shell, it's got 18 different body panels. Those panels can be repaired easily as well. The basic car uses a Ford 2.0L engine with over 200hp, and can reach 60 mph in about 5 seconds. The next step up is the E10 S with a turbo able to reach 60 mph in less than 4 seconds. The E10 R has a 2.3L Turbo engine and reaches 60 mph in just 3 seconds. The entry model costs about £25,000 pounds, or about $35,000 (USD), with prices going up from there.