First 2017 Corvette Grand Sport Being Auctioned for Charity
auction | chevrolet | chevy | corvette grand sport
Anyone who likes the Corvette Z06, but doesn't want to splurge for the supercharged LT4 engine of that car will be interested in the Grand Sport Corvette. The two rides are essentially the same with the exception of the supercharger and the bonus 180 hp it brings.
Chevy has announced that it plans to auction of the first 2017 Corvette Grand Sport Collector's Edition for charity. 100% of the money raised will go to benefit the Karmanos Cancer Institute.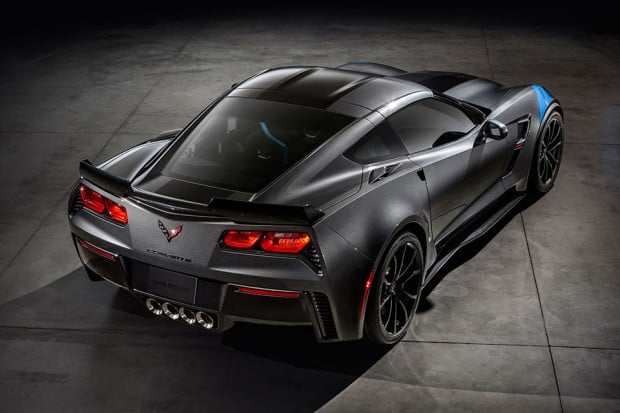 The auction will happen at the Barrett-Jackson Palm Beach auction on April 8. A similar auction last year sold the first CT6 luxury sedan and raised $200,000. This car is cooler than the Caddy last year, so I'm hoping it raises even more. The GM Foundation has also donated $400,000 to Karmanos.
If you missed the details on the Grand Sport it has a 460hp 6.2L V8 engine and 465 lb-ft. of torque. The car also gets the Z06 aerodynamic tweaks, its big Brembo brakes, awesome suspension, and dry-sump oiling system.