Corvette AeroWagen Production Kicks Off at Callaway in Q4 2016
aerowagen | callaway corvette | corvette | April 6, 2016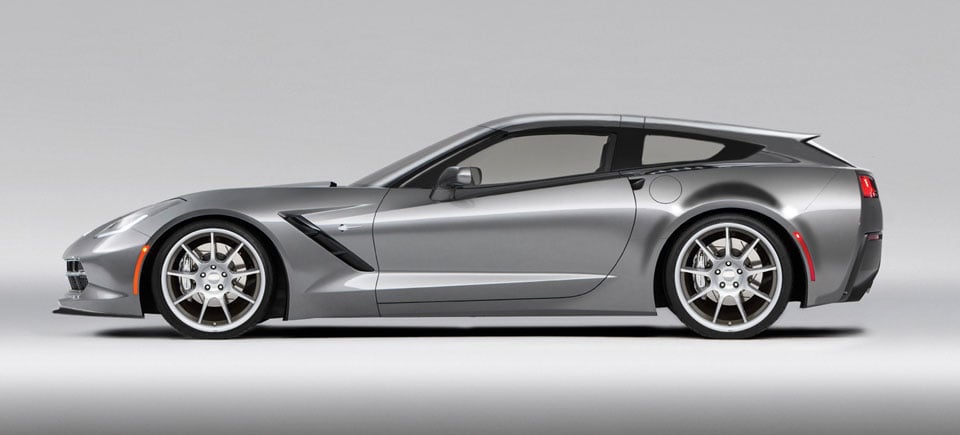 Callaway has been massaging Corvettes for more speed and improved looks for years and years. The company has shown off its AeroWagen shooting brake version of the Corvette in the past, and it looks awesome.
The AeroWagen is essentially a carbon fiber rear shell that replaces the stock glass hatch that comes on new Corvettes. Callaway says that the AeroWagen shell uses the factory seal, hinge, and latch, and it can still open up. If you're wondering about its aerodynamic impact, performance numbers shouldn't change as a result.
Callaway will paint it for you and will install it for you as well. It's unclear exactly how much the AeroWagen shell will cost, but nothing Callaway makes is particularly cheap.