Mazda CX-4 Teased Ahead of Chinese Debut
mazda | mazda cx-4 | teaser | April 6, 2016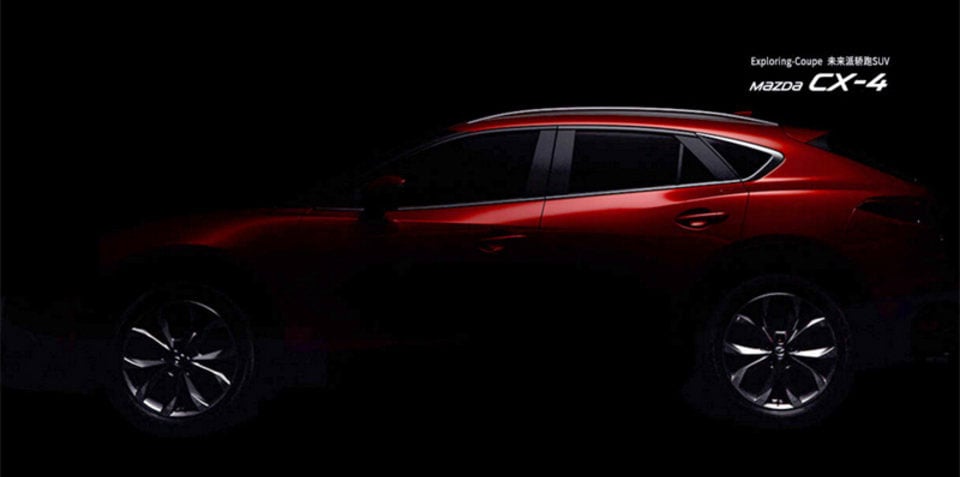 Mazda is set to debut a new crossover SUV in China. Ahead of the official, unveil of the new vehicle, some teaser shots have been offered, and the CX-4 appears to be a very nice looking little crossover. The car is positioned as a more coupe-like alternative to the CX-5, with a slightly longer cabin than the CX-3. It looks like something that could compete nicely with the Nissan Juke.
The official debut will come in Beijing and the CX-4 looks like the Koeru concept that Mazda showed off a while back. Overall, there appears to be more room than the Juke has. I can tell you that the Juke is a very tight fit for four people. The back seat of the CX-3 is also pretty tight.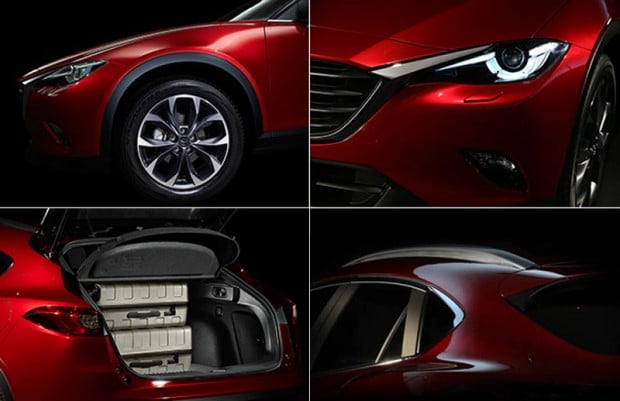 The interior shots show a very premium looking cabin. Before you get too excited, be warned that so far the vehicle is only confirmed for China. It would be odd for the car to come to no other countries though. The Beijing show kicks off April 29 and we will know all then.