Nissan GT-R Drifts at 189 mph: El Drifto Loco
drifting | greddy | nismo | nissan | Nissan GT-R | racing | April 8, 2016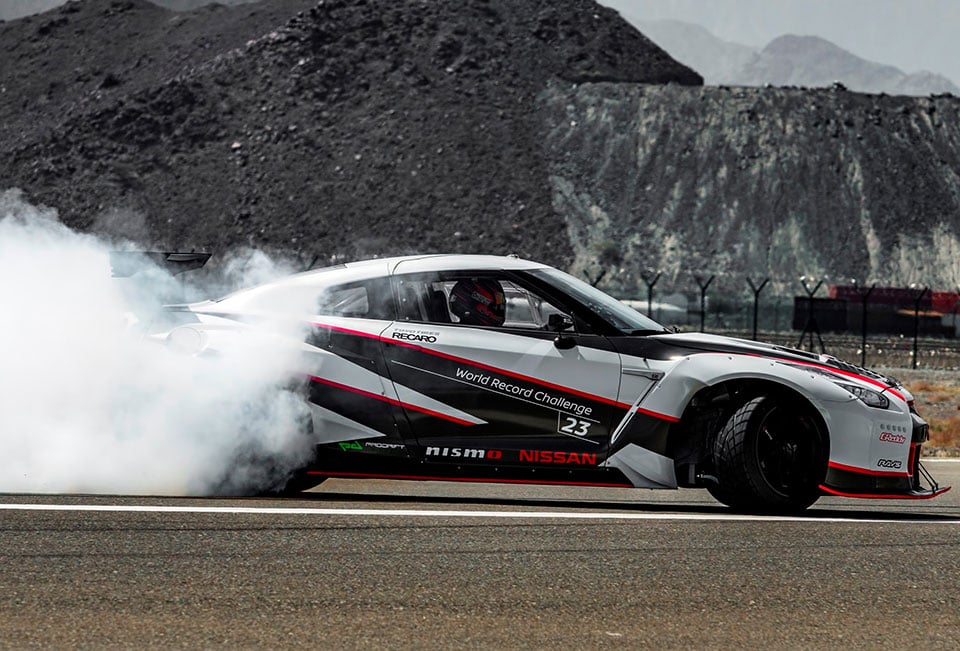 Nissan has set a new Guinness World Record for the fastest drift ever. The car that pulled off this epic drift was a heavily modified Nissan that started life as a "normal" 2016 GT-R. The car was massaged by GReddy and NISMO to make an insane 1380 hp.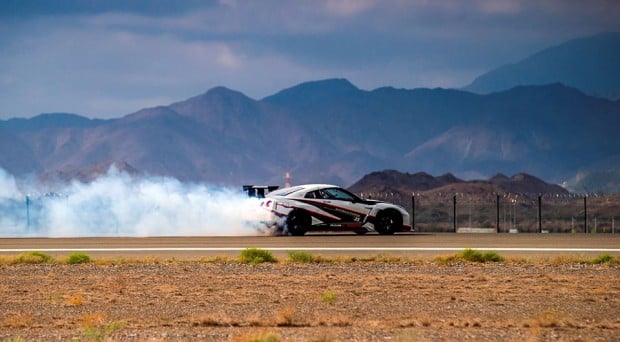 The AWD system was also disconnected, and all power was sent to the rear wheels of the car. The record setting run saw Kawabata drift the car at a 30-degree angle at 304.9 km/h – that works out to a bit over 189 mph.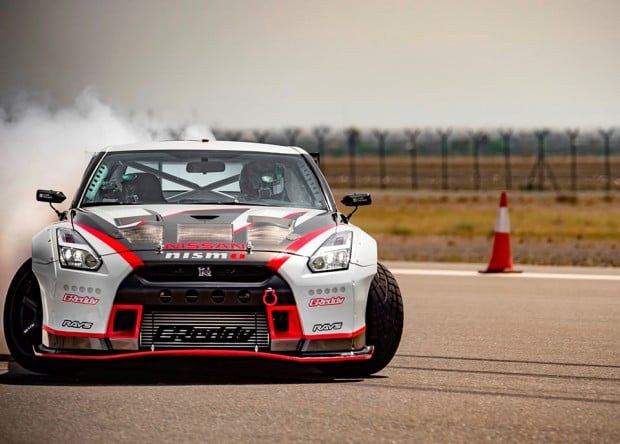 The record was set at a special event at the Fujairah International Airport, UAE, with Japanese drift champion Masato Kawabata behind the wheel.