Ford GT Configurator Lets Mere Mortals Dream
configurator | ford | ford gt | April 13, 2016
---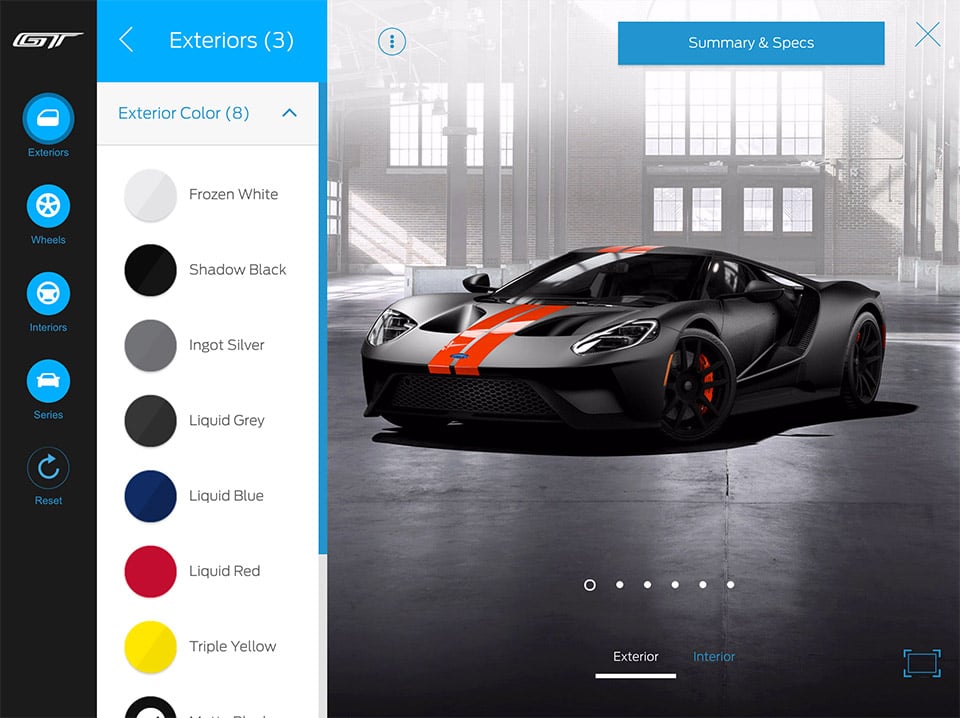 With an estimated $400,000 price tag and only 500 Ford GT cars being sold to the public over the next two years, it will be hard to buy one of these awesome looking supercars.
That means that as close as most of us will get to owning one of these cars is playing with the configurator that has just gone live. Pricing isn't included in the configurator, but you can choose all the colors inside and out, wheel options, and more.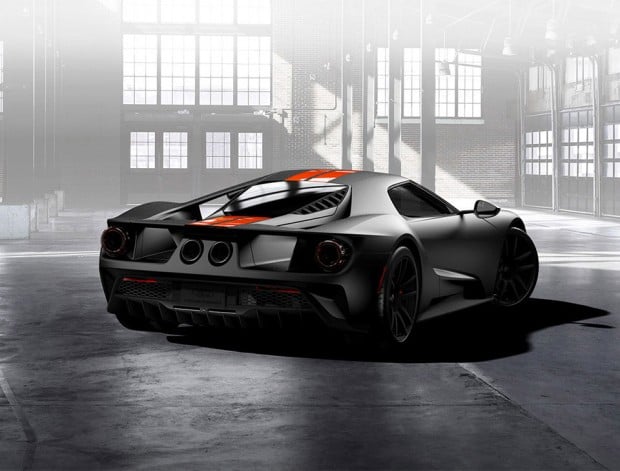 You can get full carbon fiber wheels and carbon fiber front, rear, and side lowers if you want. The base wheels are forged aluminum and I'd wager the carbon fiber wheels will add massively to the price. I rather like the matte black with competition orange racing stripes I made.
Those who have the financial means to buy an actual Ford GT can now toss their hat into the ring, as Ford also opened up the application process today. Simply head to FordGT.com by May 12 at 11:59pm EDT to fill out the requisite paperwork.