NSV 6×6 Toyota Land Cruiser Hauls 3 Tons of Arse
land cruiser | toyota | toyota land cruiser | April 15, 2016
I've rather got a hankering to move to Colorado and start living the outdoor life away from the brutal Texas summer heat that locks all but the most outdoorsy inside for months at a time. To make this move, I want a truck that can take me off-roading. While a Jeep Wrangler would be the easy bet, man I really, really want this Toyota Land Cruiser.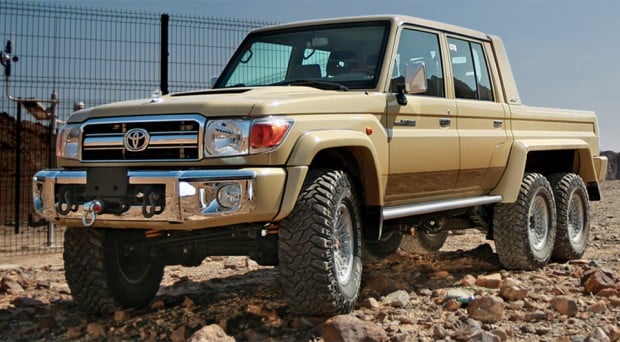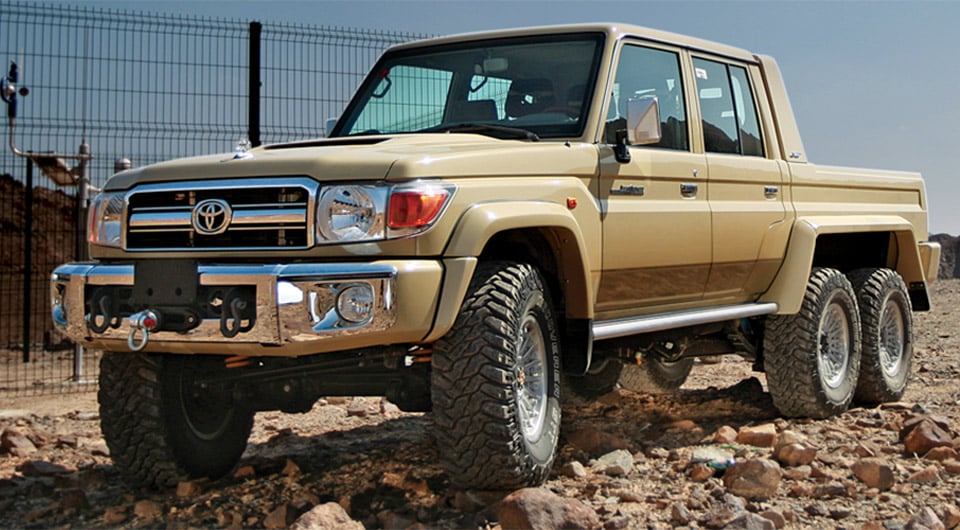 A stock Land Cruiser is a competent off-roader, but this is no normal Land Cruiser. This beast is a custom 6×6 Land Cruiser from Dubai outfit NSV that can go off-road with 3.3 tons of crap in the back. I think that is just enough capacity for my wife's entire shoe collection.
Not only is this thing capable, but damn if it doesn't look awesome with an extra pair of wheels out back. I've got no idea how much it costs, but I want it like right now. Buyers can get it with options like single or quad cab, automatic trans, and a big 4.5L V8 turbo diesel. A Diesel 6×6 Land Cruiser sounds like the shiznit.