Aston Martin GT8: The Lightest and Fastest Vantage Ever
aston martin | aston martin vantage | April 17, 2016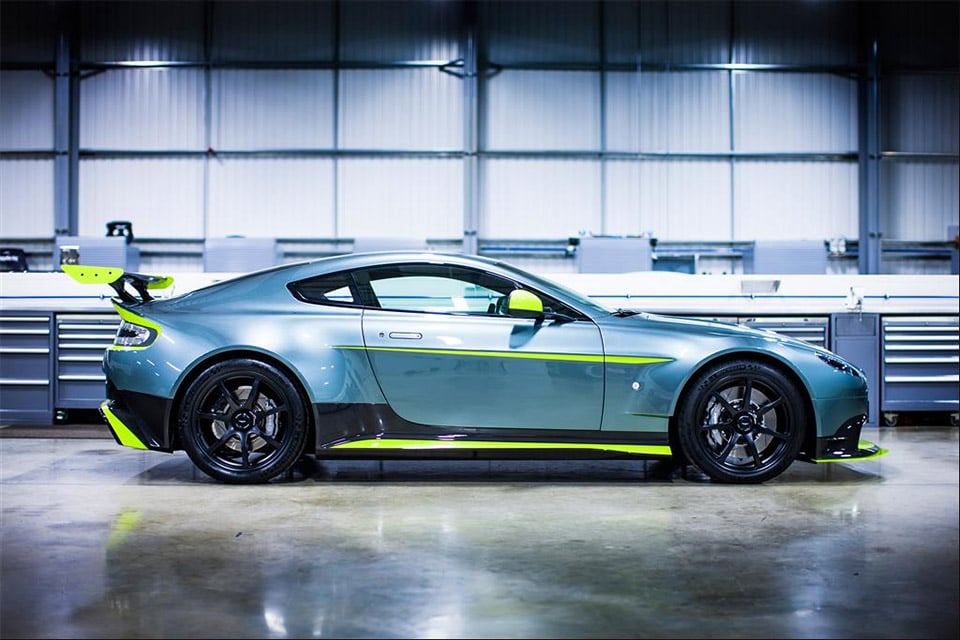 Aston Martin has unleashed the baddest street-legal Vantage it's ever built with the announcement of the GT8. This limited-edition sports coupe borrows heavily from its track star brother, the V8 Vantage GTE, especially when it comes to cosmetics. Simply put, the GT8 looks phenomenal.
The GT8 slices through the air and sticks to the ground thanks to a helping heaping of aerodynamic componentry, including a wide front splitter, side sills, a rear diffuser, and an optional track-style rear wing. Aston also managed to trim about 220 pounds off the curb weight through the use of carbon fiber, and the elimination of non-essential bits. That said, it still has air conditioning and a stereo.
Under the hood is a tweaked 4.7-liter V8 that puts out 446 horses (20 more than the stock V8 Vantage), which sends power to the rear wheels via either a six-speed manual or a seven-speed paddle-shifted automatic. Aston has also tuned the chassis for track usage, and the car does 0-to-62 mph in 4.5 seconds with a 190 mph top speed.
Sadly, this beast is not coming to North America, but if you're in the UK, you can pick one of these awesome looking cars up for £165,000, with deliveries starting in Q4.