Lockheed Martin Mars Experience Bus is a Real Magic School Bus
lockheed martin | school bus | space | virtual reality | Vr | April 18, 2016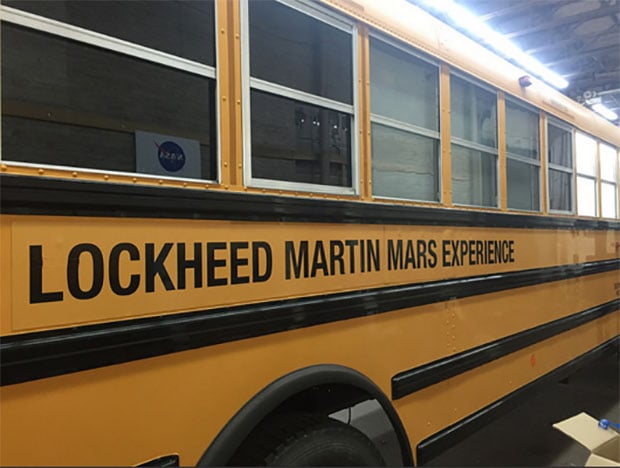 Aerospace and defense company Lockheed Martin has created a very special school bus that is able to transport kids right to the surface of Mars. It's called the Lockheed Martin Mars Experience and it is a real school bus that is fitted with gobs of virtual reality gear.
What appear to be windows on the inside of the bus are actually computer displays. Computer hardware in the bus displays a Mars exploration video that scrolls across the windows of the bus as the kids look on in awe. Lockheed says that this is the first immersive virtual reality vehicle ever built and is able to replicate 200 square miles of the Martian surface.
The VR experience was made using the same software often used to make immersive video games. The Mars Experience Bus will travel around the country to give students a virtual ride along the surface of Mars. I really want a ride myself.