Brabus Tuned Smart Fortwo is the Tiniest Axe Murderer
brabus | smart | smart fortwo | tuners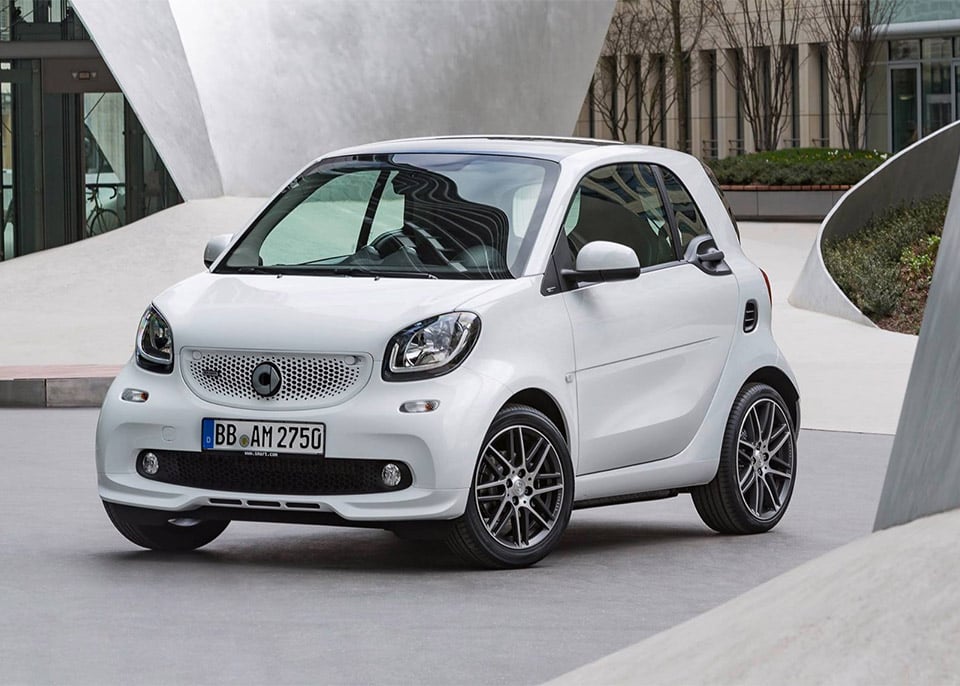 If you have ever seen a Smart Fortwo, you know there is nothing about the car that screams performance. If anything, the city car screams "I don't care about anything but fuel efficiency." Brabus is trying to change that with its specially tuned Fortwo cars. Brabus takes Daimler's tiny turbo 0.9-liter three-banger and tunes it to make 107 hp and 125 lb-ft. of torque.
That is a nice jump from the stock 89hp and 100 lb-ft. of torque. The massaged version of the car can reach 60mph in 9.5 seconds. Not quick by any means, but faster than the 10-seconds a normal Fortwo needs. Plus, the Brabus version just looks better than stock, though it would be cool if they'd offer the tuning on the black and red "urbanlava" edition of the car:
You have to get the Brabus tuned versions of the Fortwo with an automatic transmission; why they wouldn't let you get more power and a stick is beyond me. I'd totally hoon one of these at a track day if it had a stick. The tuned Fortwo is expected to show up in the US at some point. Pricing is unknown, but Brabus isn't known to be cheap.